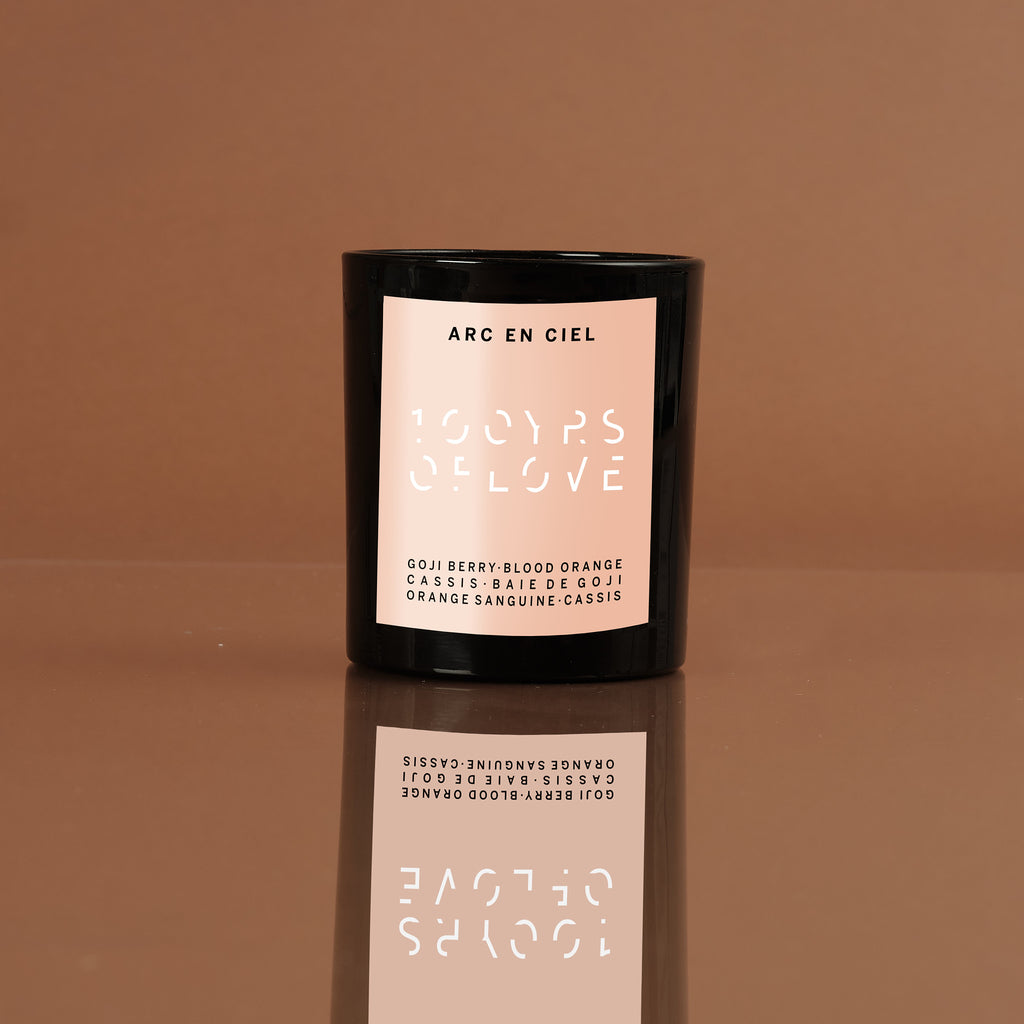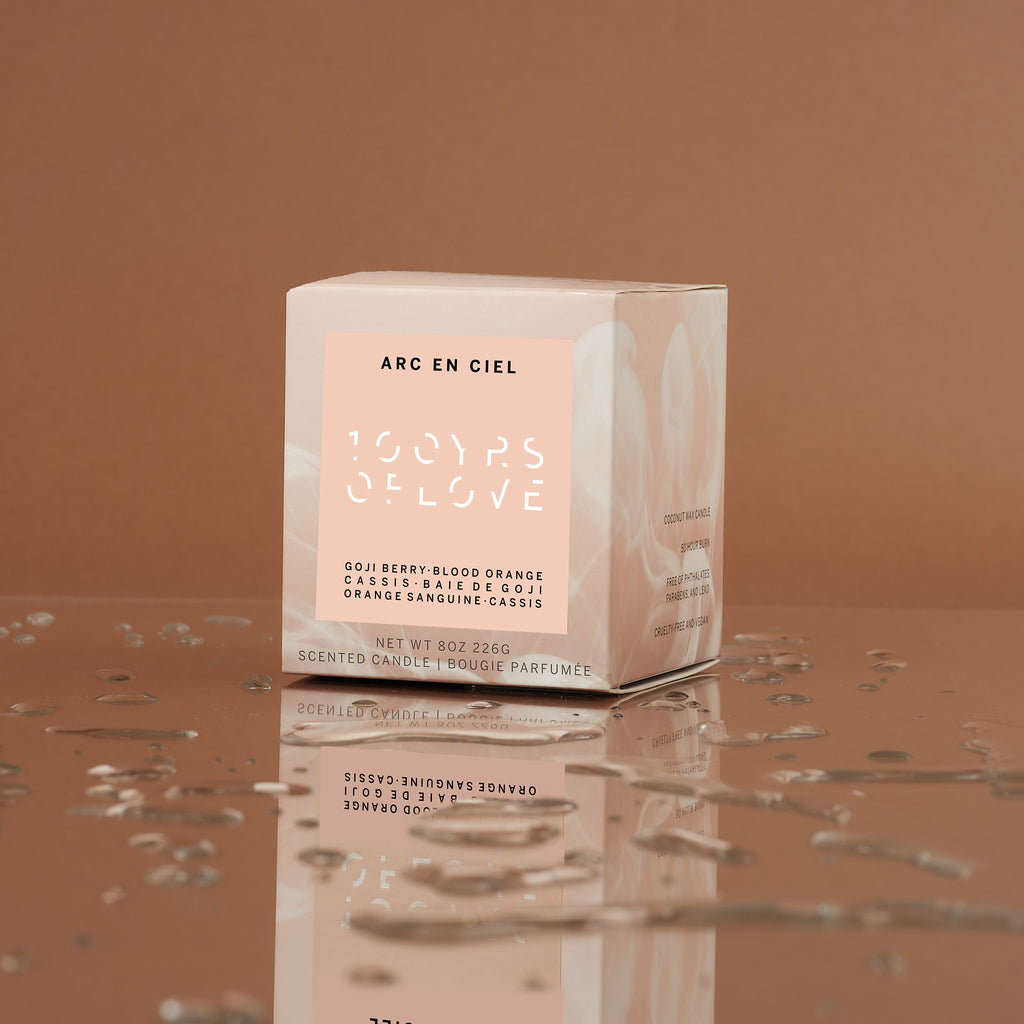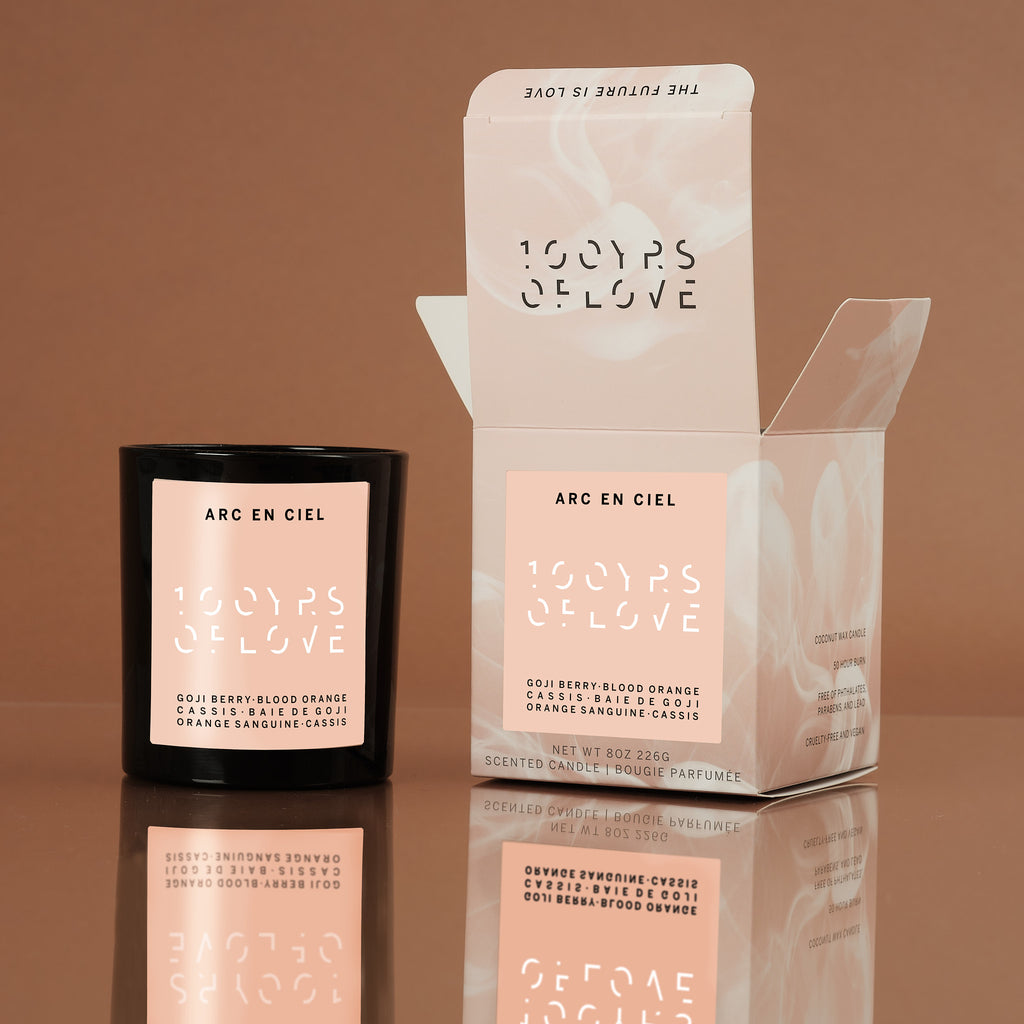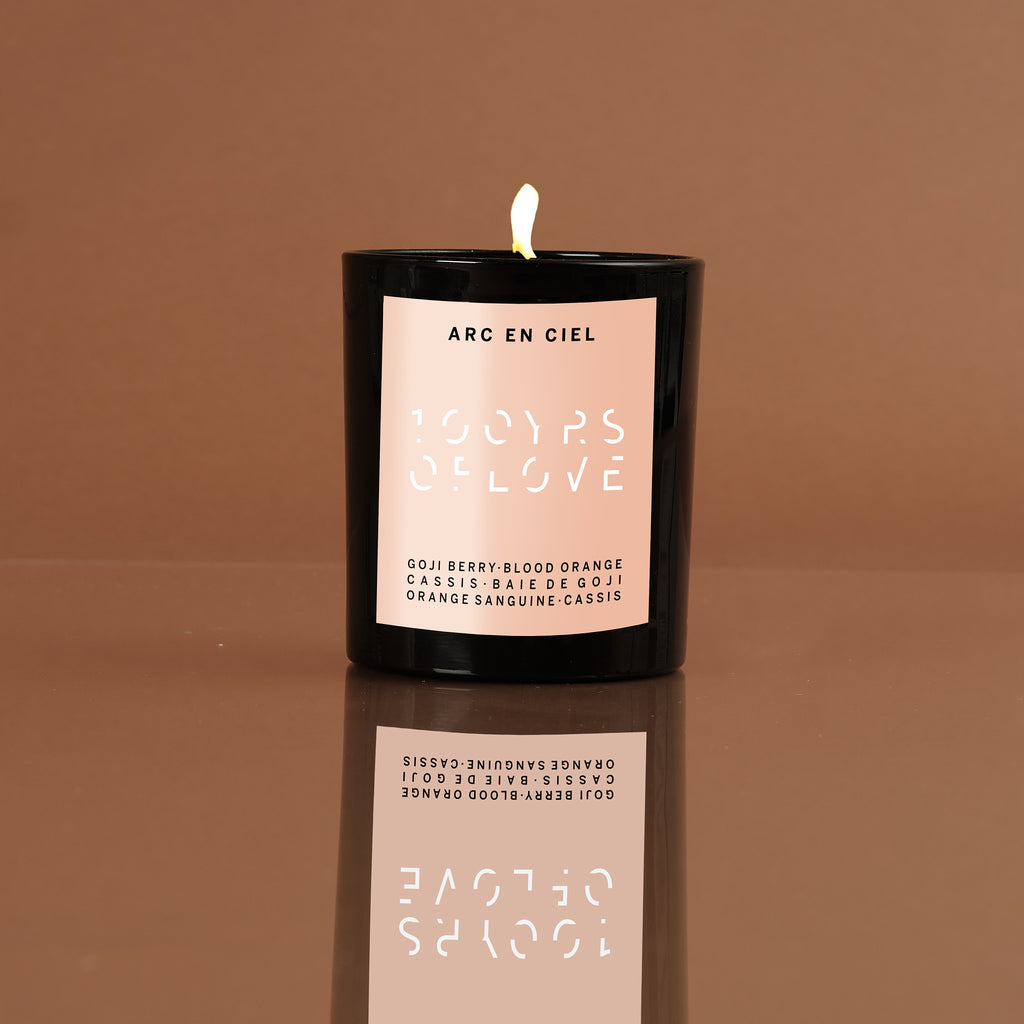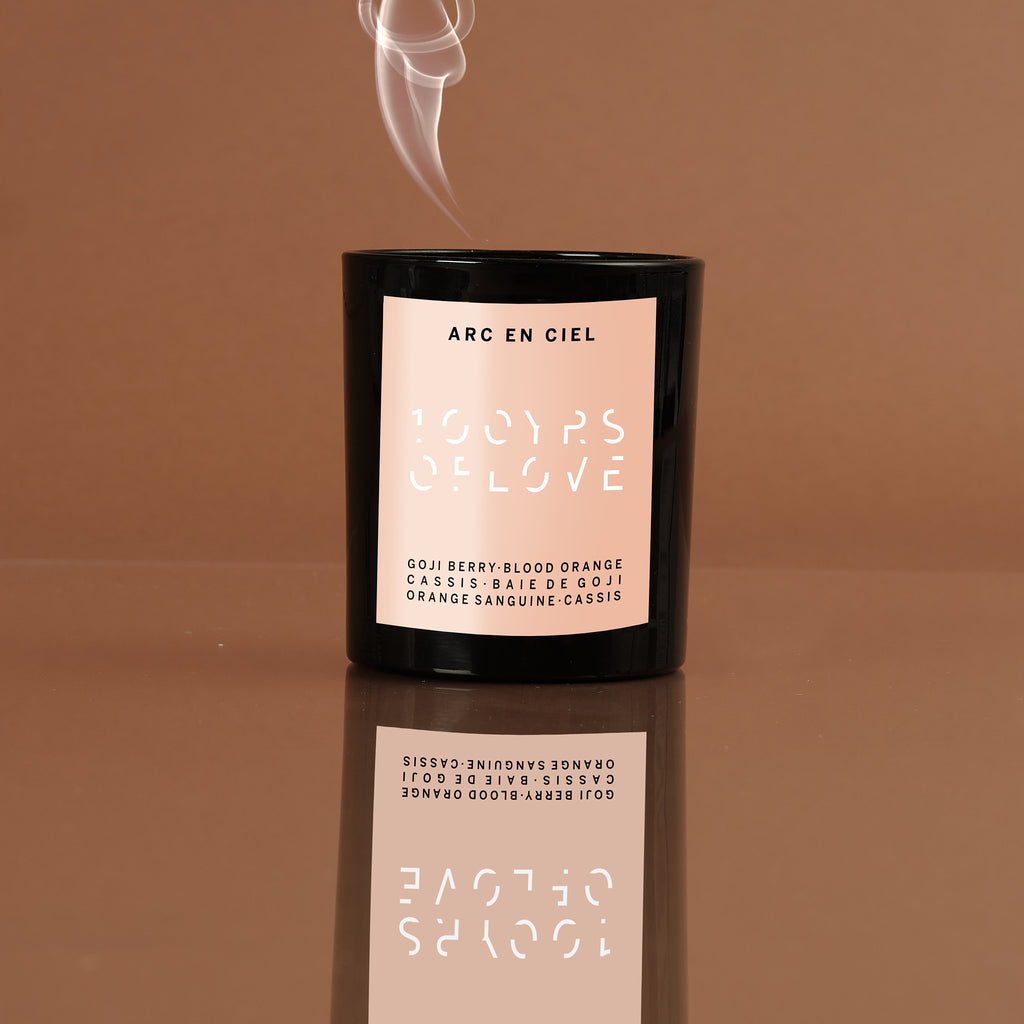 $49.00
$0.00
ARC EN CIEL CANDLE
DESCRIPTION
This fragrance is filled with full-bodied citrus notes of blood orange paired with exotic goji.
NOTES
Top: Cassis
Heart: Blood Orange
Base: Goji Berry
NEED TO KNOW
8oz / Reusable glass jar / Recyclable packaging / 50 hour burn time
CAREFULLY CRAFTED
We care about what we make. Each 100 YEARS OF LOVE candle provides a unique experience for scenting the home. All of our candles are hand poured with 100% soy coconut wax, cotton wicks, and a high dose of fragrance oils
to ensure a memorable olfactive experience
.
Phthalate-free, paraben-free, lead-free.
Cruelty-free and vegan.
ARC EN CIEL CANDLE
Beautiful, fresh smelling candle! Perfect in my kitchen.
I like this candle very much, very pleasant smell and long lasting
Beautiful smell and well-made candle!
It has a deep scent that is not too overpowering, with a hint of something lighter. Probably my new favourite scent from them! Their candles last a long time and burn evenly. I often gift them to family and friends.
Beautiful candles that smell divine!
I purchased this candle as a birthday gift for my step-daughter. She absolutely LOVED it. I also bought 4 other scents at the same time (Bedtime Story, Burn Baby, Amber and For The Love of Gold) with the intent of giving them as Christmas presents. I had to order 9 more candles as I loved them all and kept for myself! (Nomad, Raj of Love, Femme Fatale and 3 more Amber!! Amber is my absolute favourite however they are ALL lovely! I also purchased the wick trimmers and will give them as Christmas presents along with the candles.
The candles burn beautifully and there is no "tunnelling" like I find with other candles.
I love that these candles are made of soy wax so they provide a beautiful, clean burn.
The customer service is exceptional and I had a lovely chat with Frank when he called to personally thank me for the business.
During these strange times of COVID-19 we are all spending more time at home. Compliment that time with these beautiful candles! You certainly won't regret it!!
Now more than ever, it is SO important to shop local and support wonderful, small local businesses like 100 Years of Love! I will never buy from anyone else ever again! In fact, I just ordered another 5 candles tonight! My go-to Christmas shopping store...and some for myself while I'm at it!! ❤️
Beautiful Packaging & Smells Heavenly!
These candles are so beautiful that they go in every space in my home! I have one in the bedroom and one in the living room, and they are both so lovely. I love that the scents are noticeable, but not overpowering, and the candles themselves burn so well. I would definitely repurchase!