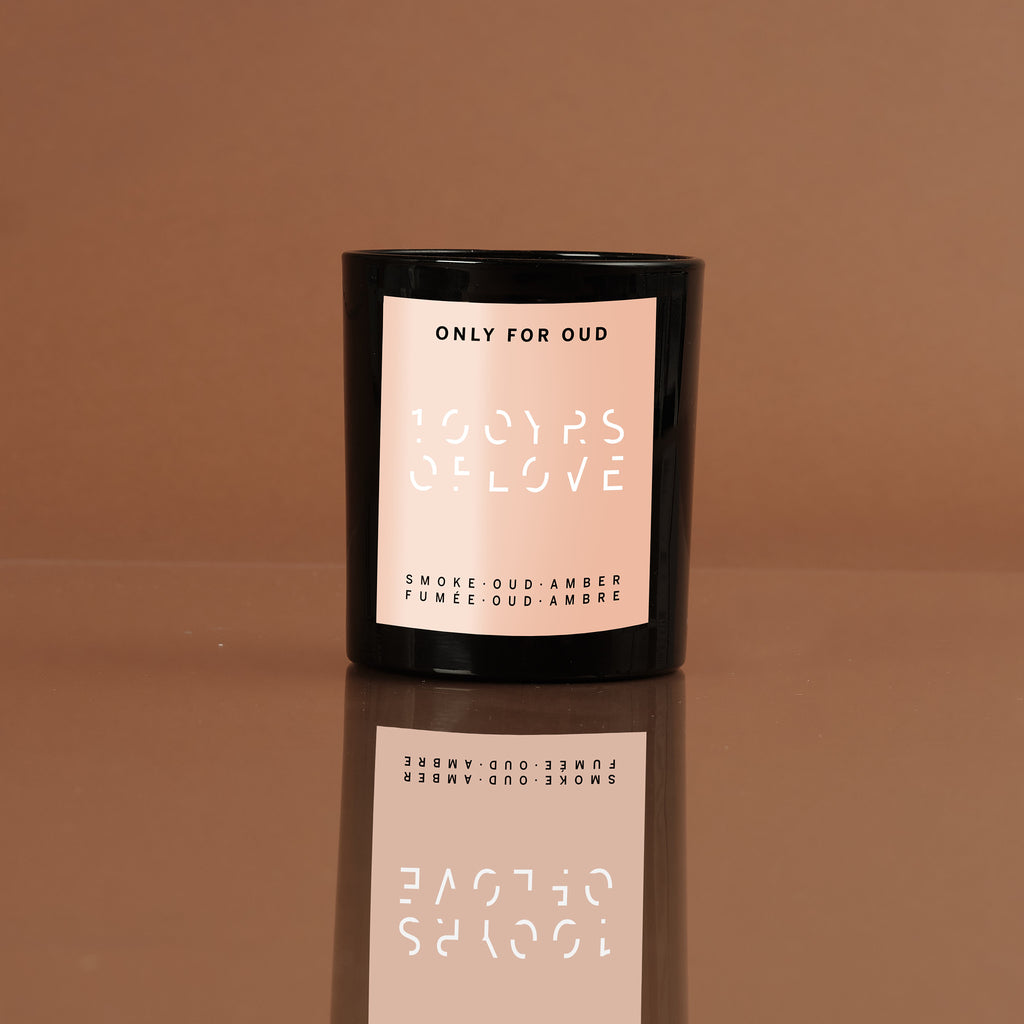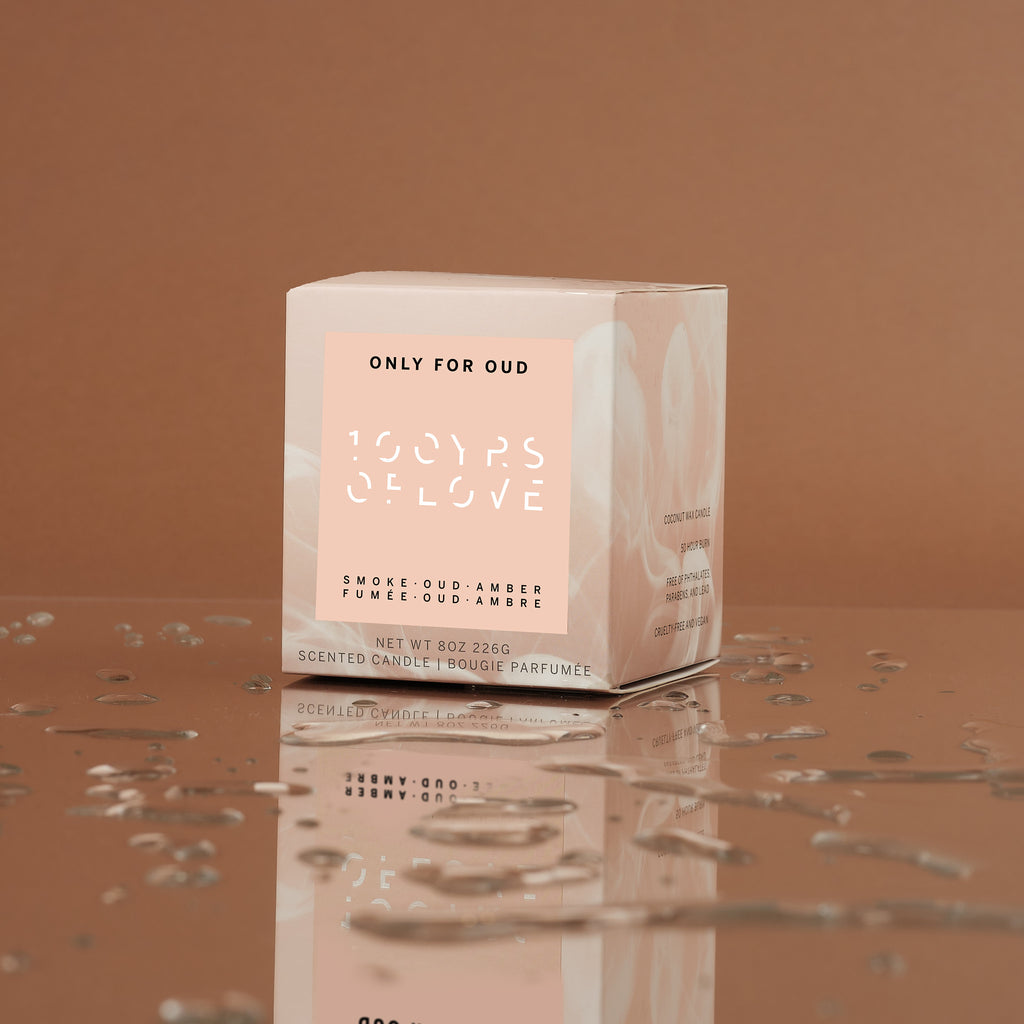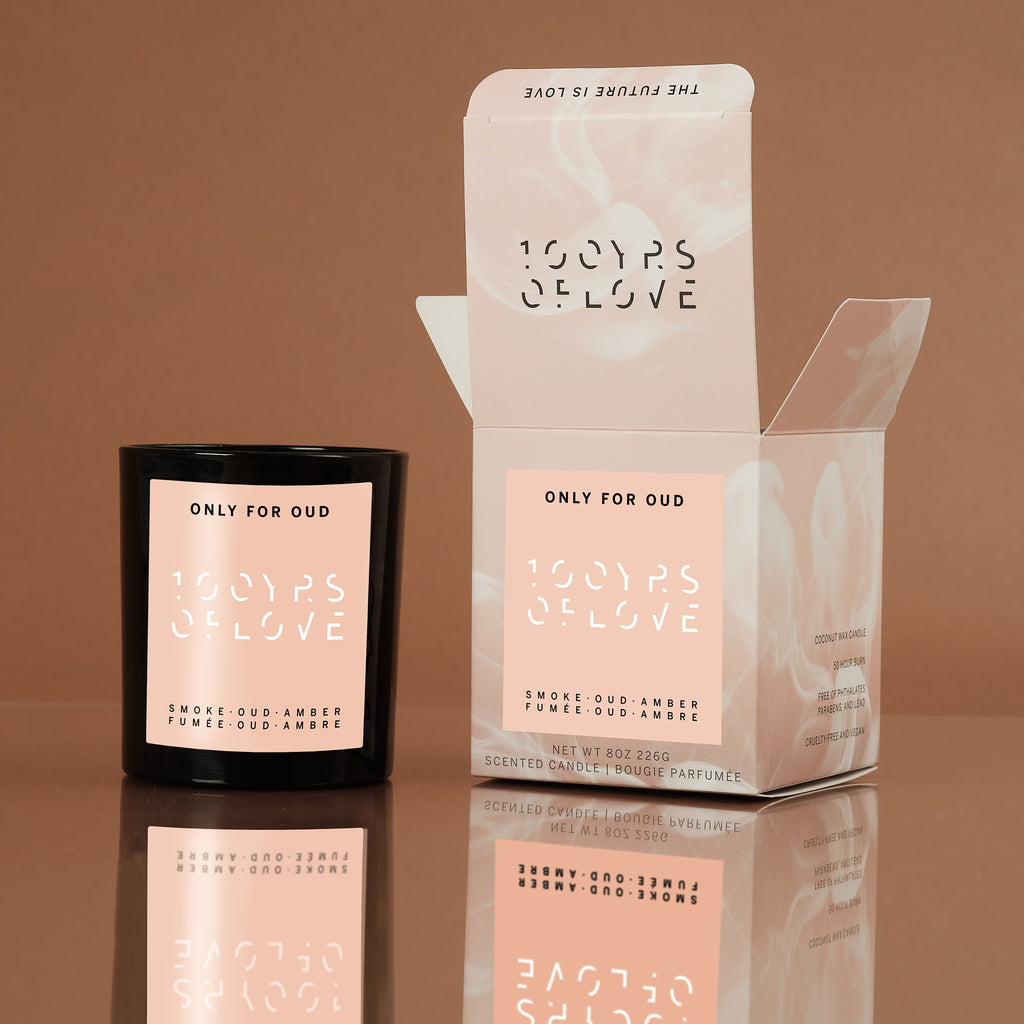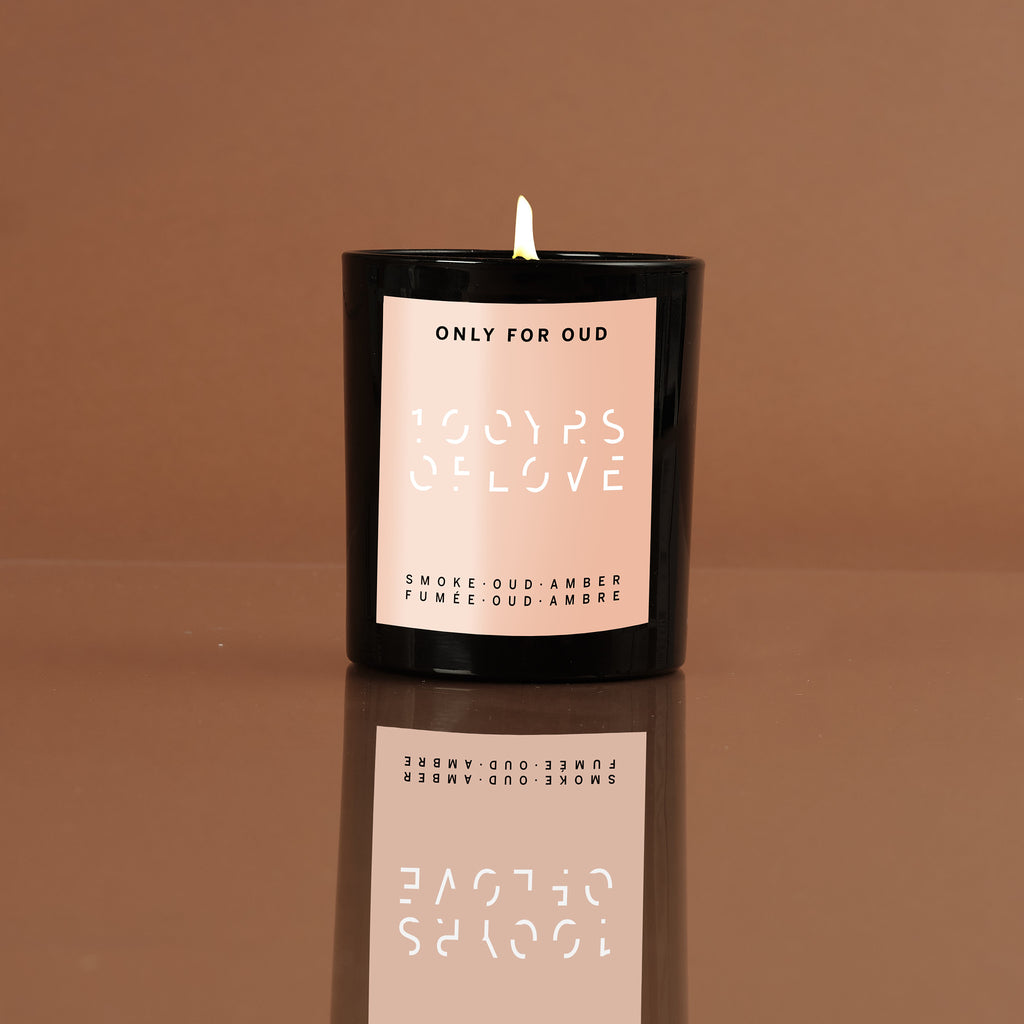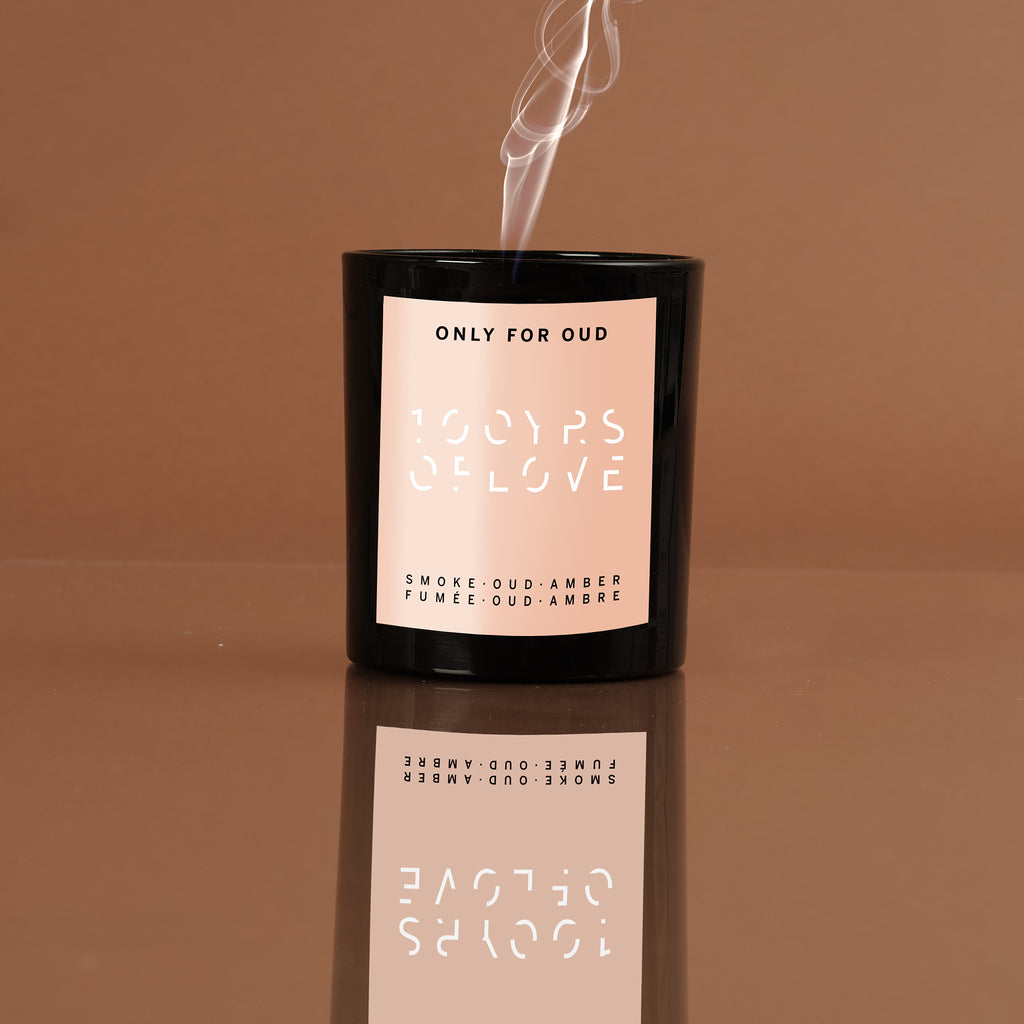 $49.00
$0.00
ONLY FOR OUD CANDLE
DESCRIPTION
This fragrance is filled with robust notes of exotic oud wood, combined with a hint of smoke and sensual amber finish.
NOTES
Top: Amber
Heart: Oud
Base: Smoke
NEED TO KNOW
8oz / Reusable glass jar / Recyclable packaging / 50 hour burn time
CAREFULLY CRAFTED
We care about what we make. Each 100 YEARS OF LOVE candle provides a unique experience for scenting the home. All of our candles are hand poured with 100% soy coconut wax, cotton wicks, and a high dose of fragrance oils
to ensure a memorable olfactive experience
.
Phthalate-free, paraben-free, lead-free.
Cruelty-free and vegan.
appropriate intensity of scent
really loved how this beautiful scent filled a room
New scent for me
I love Nomad and Bedtime Story so much that I'm always hesitant to try something new. Highly recommend this one as well as Burn Baby Burn. Love 100 Years of Love 💕
Just a touch sweet
Lovely candle, however there is a sweetness I wasn't expecting- but i strongly lean towards the deep wood smell portion of oud. Don't worry, it's not overpowering. I do still like it overall, but If you prefer a touch of sweetness to your woodsy scent, you will love this candle.
Bedtime Story Candle
I've really enjoyed these candles. Particularly the Bedtime Story, which is especially calming after a stressful day.