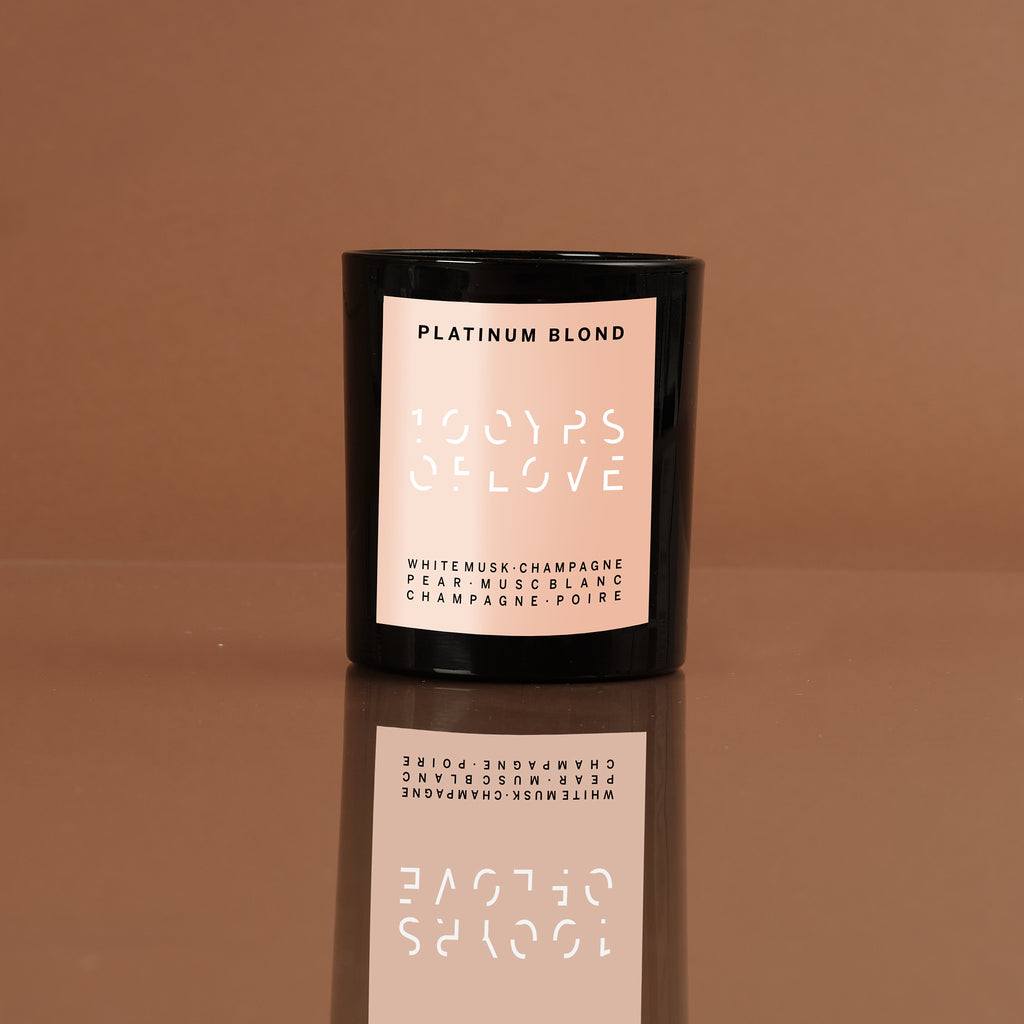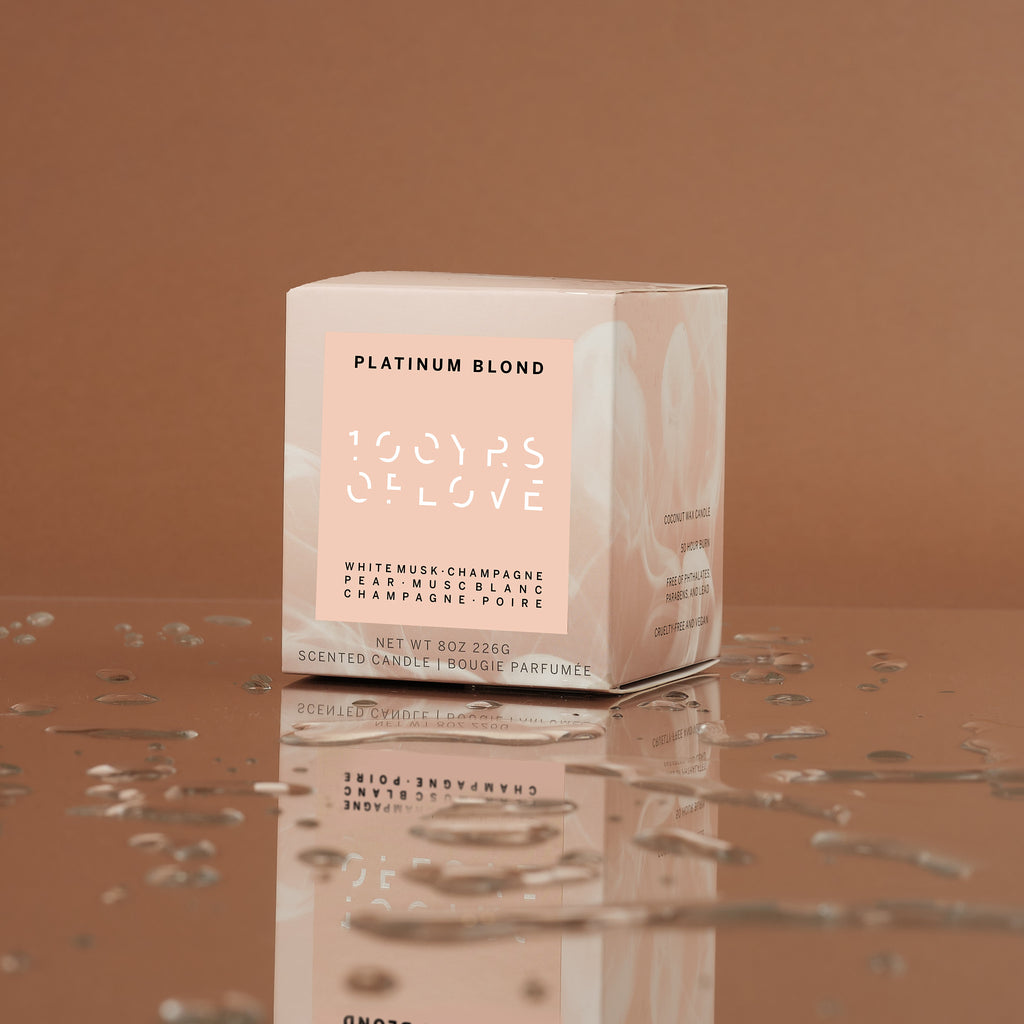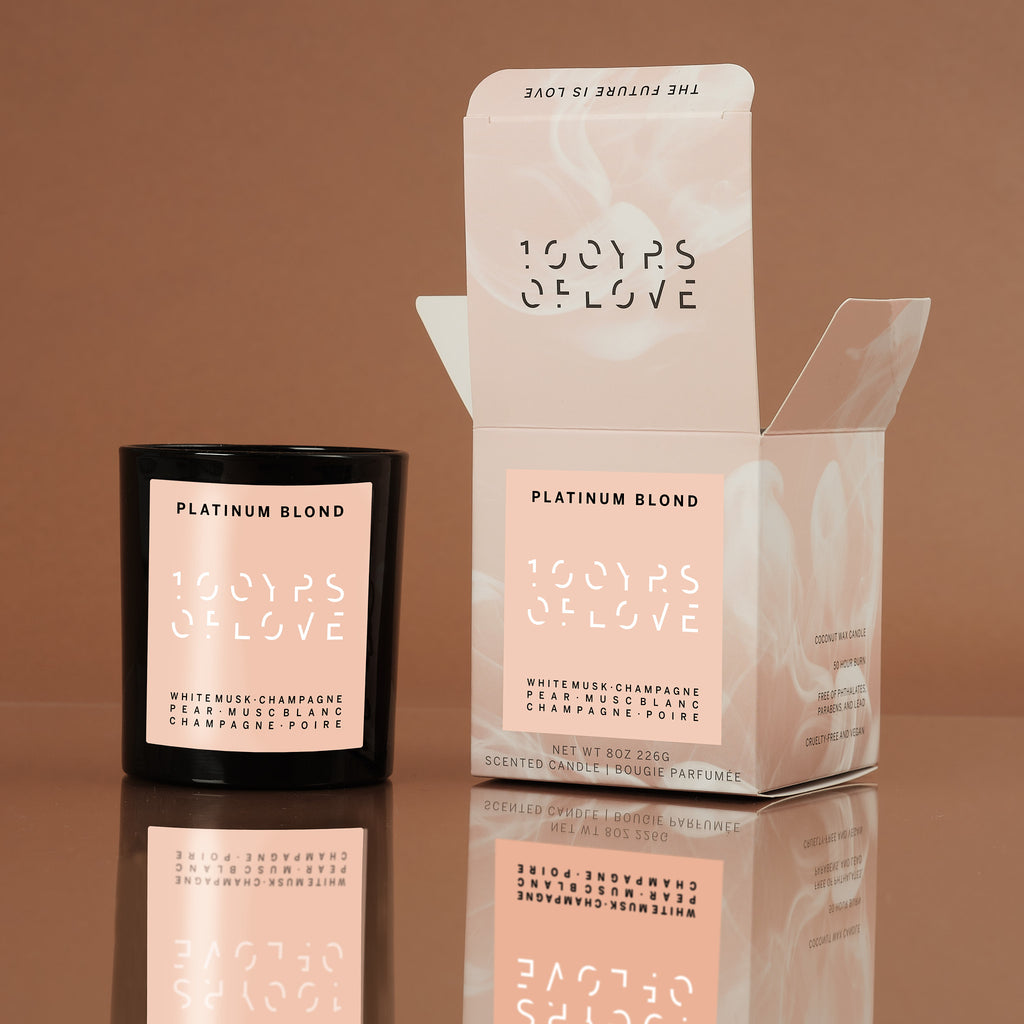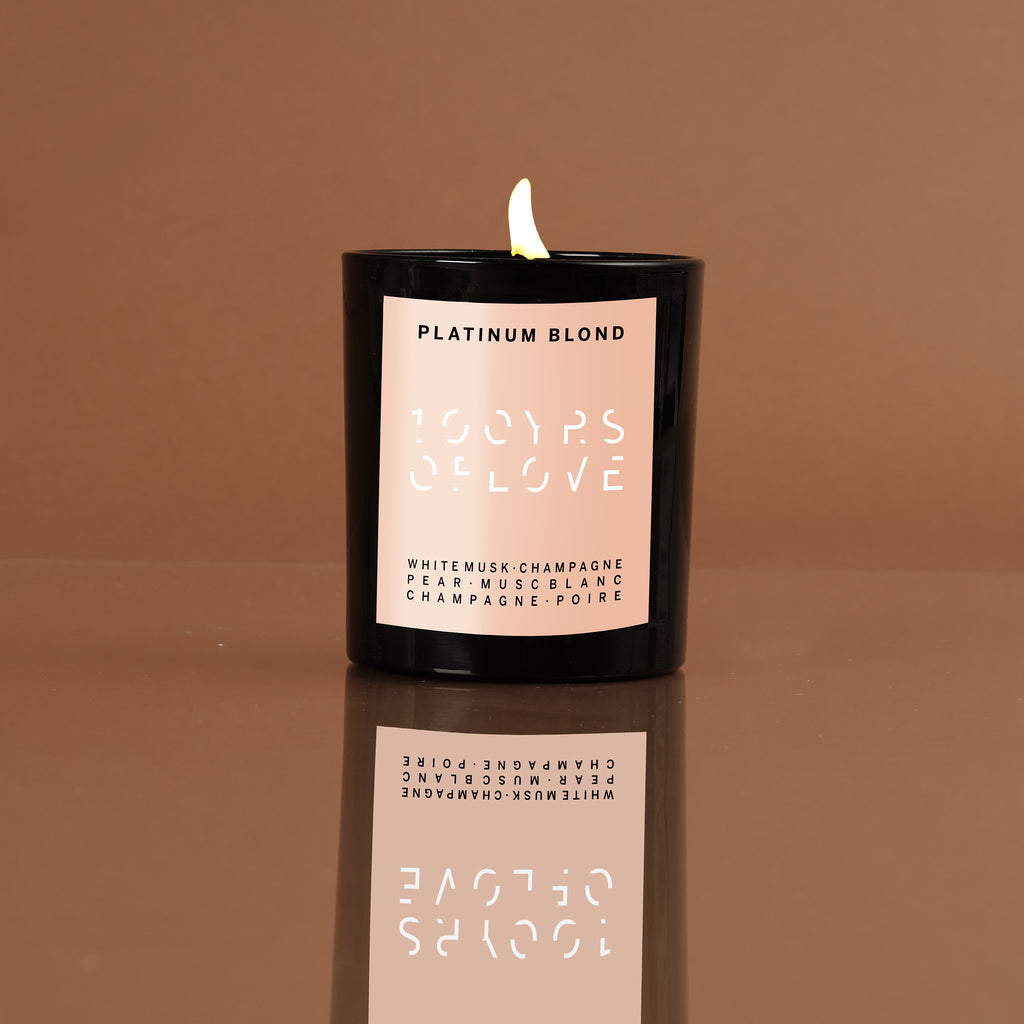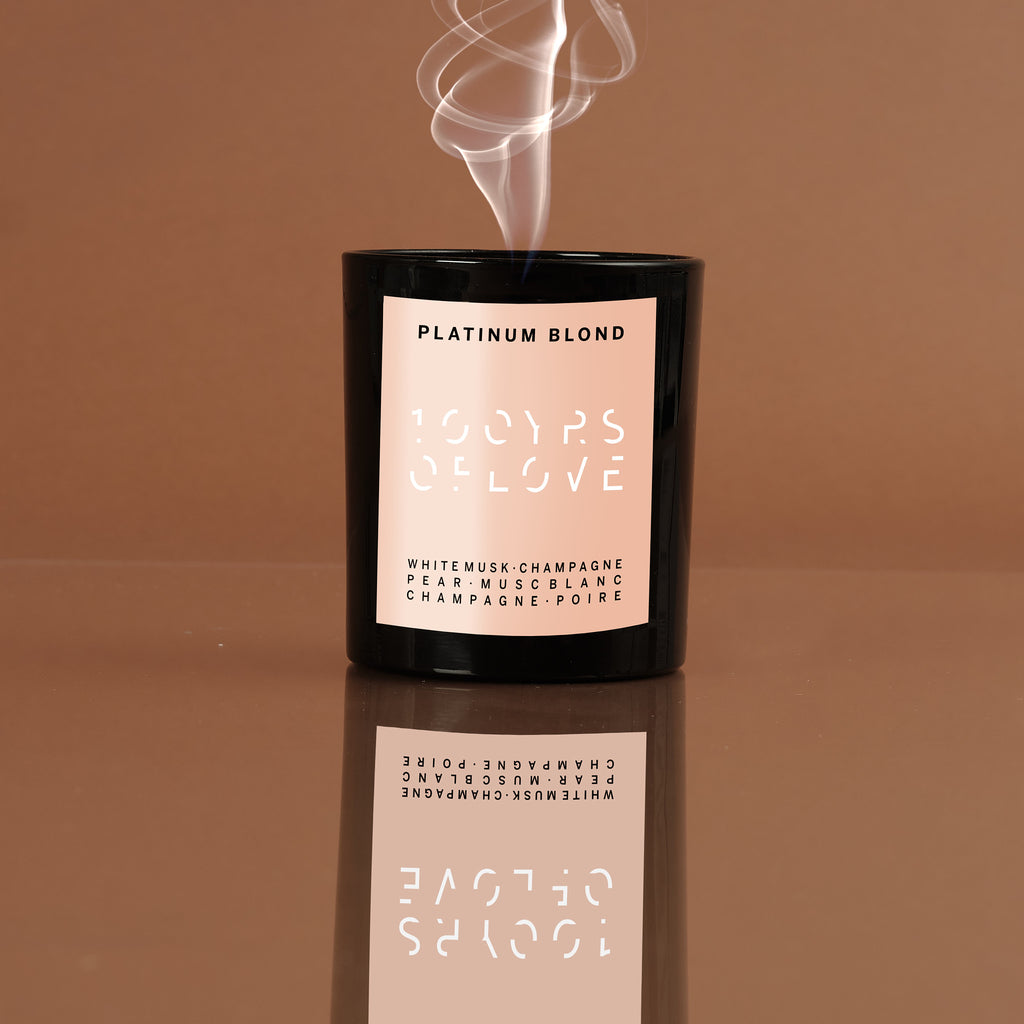 $49.00
$0.00
PLATINUM BLOND CANDLE
DESCRIPTION
This fragrance is filled with robust notes of champagne with a subtle floral and fruit finish. 
NOTES
Top: Pear
Heart: Champagne
Base: White Musk
NEED TO KNOW
8oz / Reusable glass jar / Recyclable packaging / 50 hour burn time
CAREFULLY CRAFTED
We care about what we make. Each 100 YEARS OF LOVE candle provides a unique experience for scenting the home. All of our candles are hand poured with 100% soy coconut wax, cotton wicks, and a high dose of fragrance oils
to ensure a memorable olfactive experience
.
Phthalate-free, paraben-free, lead-free.
Cruelty-free and vegan.
Amazing candles!
I love the 100 years of love candles. They smell amazing! I do wish the candles were bigger for the price however.
Love the candles
I absolutely love these candles. First time ordering online after purchasing the candles at the 2019 one of a kind show! I received the most thoughtful voicemail after placing the order online, thanking me for my purchase! Amazing customer service to go above and beyond to make that phone call! Support local!!
Best candle to gift
I've gifted this candle a few times because the scent is so appealing to many people even with differing tastes! Best hostess gift !
Champagne & Chill!
What an incredible experience, speedy delivery, great packaging and helpful tips for your candle care! Lit Platinum Blonde, poured a glass of bubbles and enjoyed my evening! It's a clean calming beautiful scent to fill your home. I'll definitely be buying again 💗
Scent is not as good as others
Compared to the other scents offered, this one is definitely subpar. But love the branding and candle quality nonetheless
We're sorry you didn't love this candle. Scent is so personal and part of the fun of exploring it is finding scents that work for you. Platinum Blond is one of our best sellers, especially around the holidays or for summertime dinner parties. We're glad you found others you enjoy and we appreciate the feedback. Stay well!