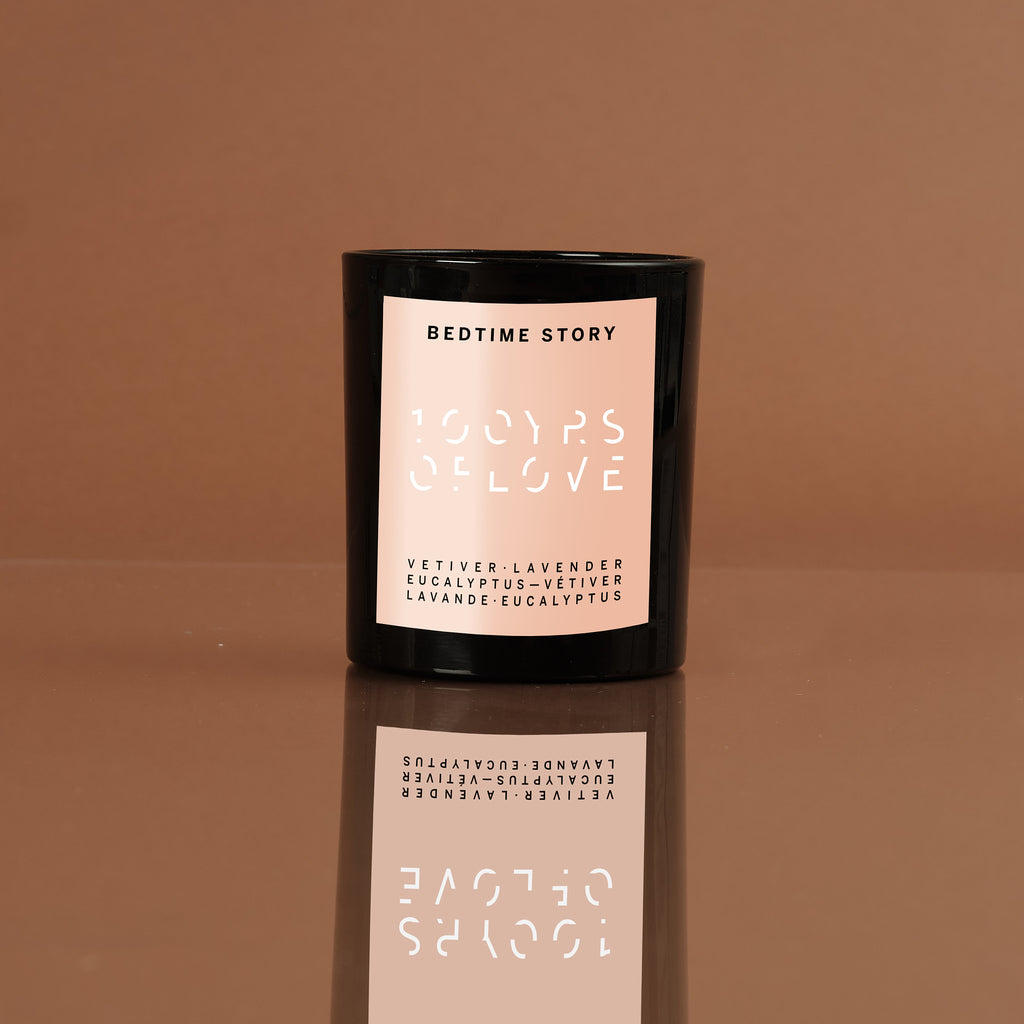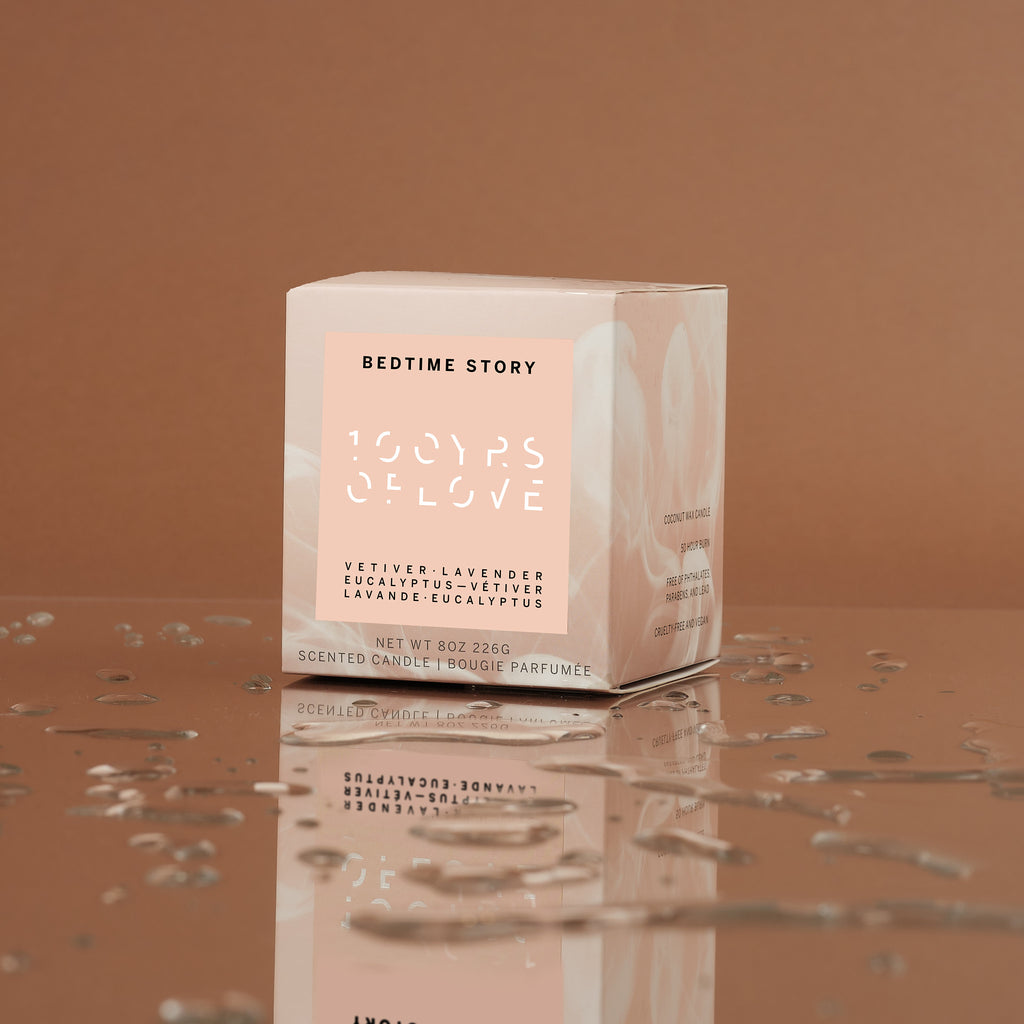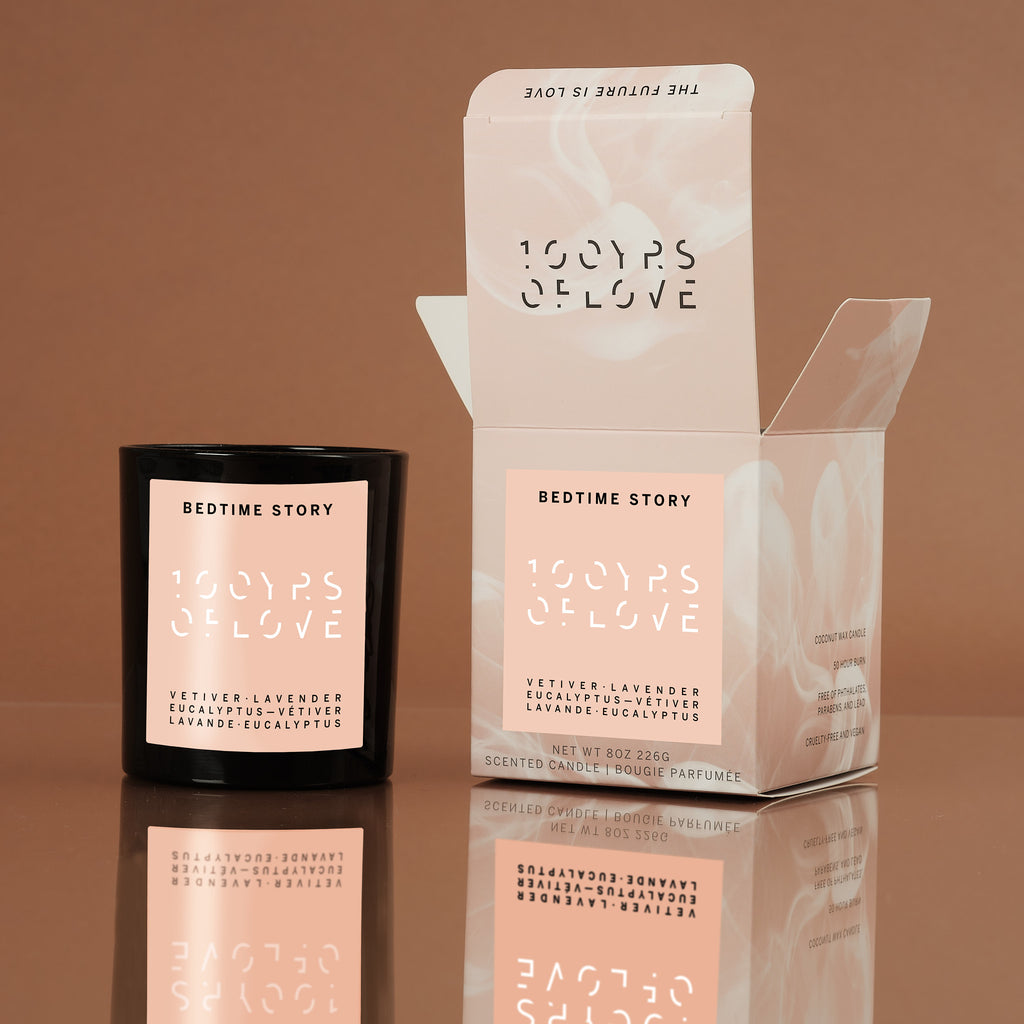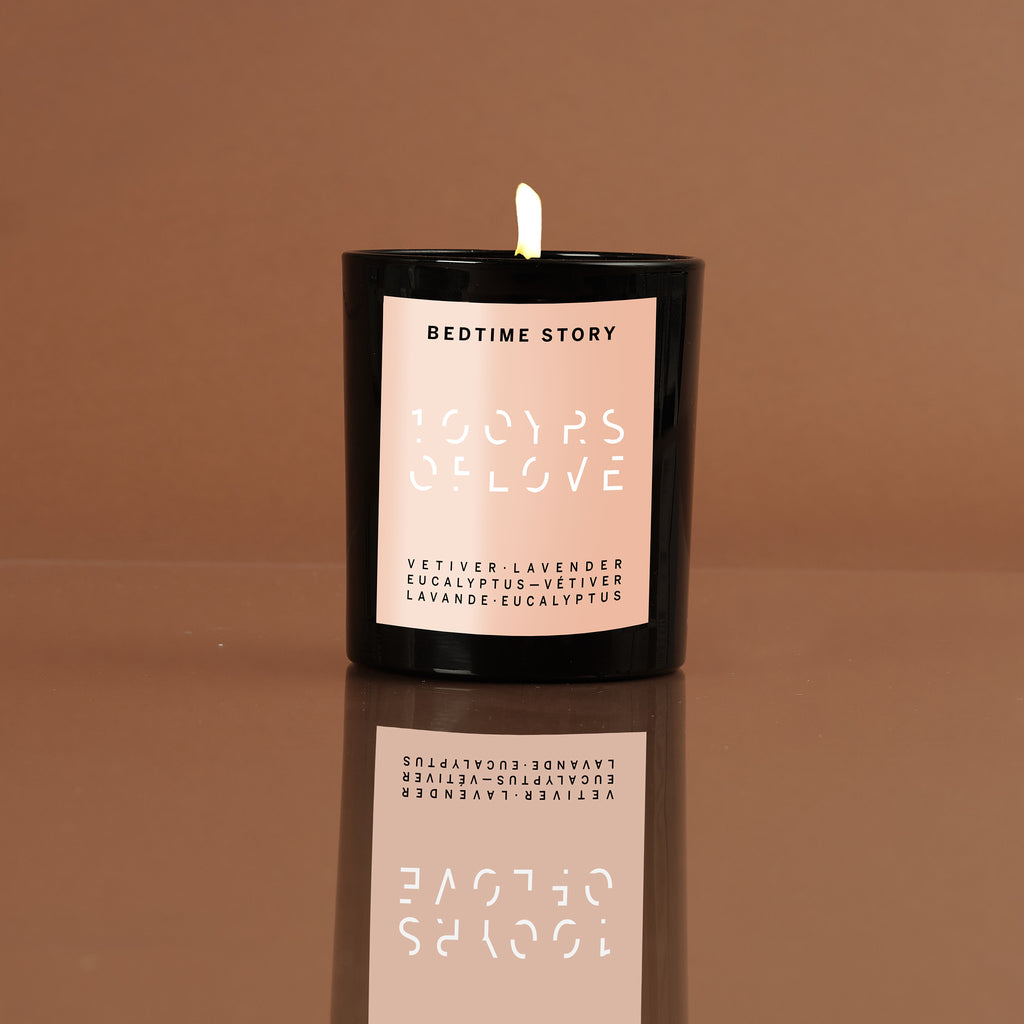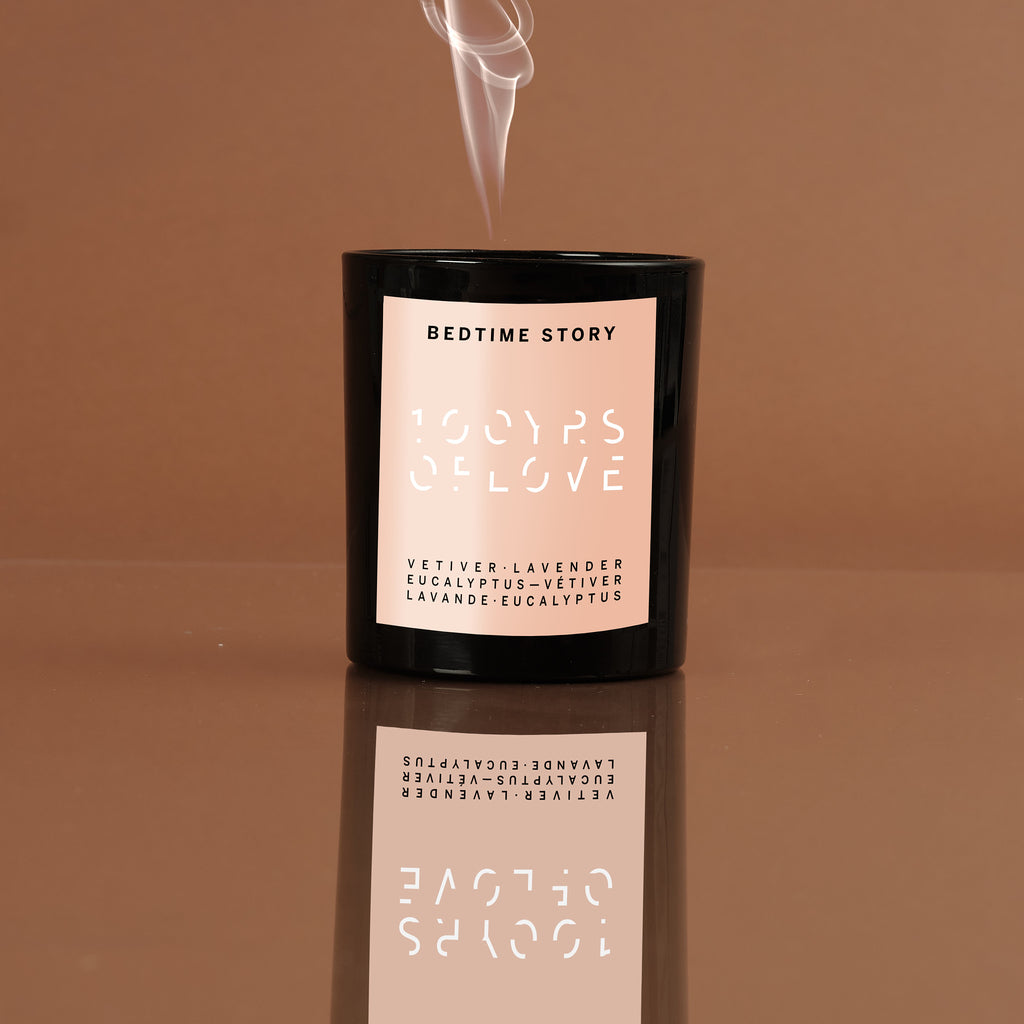 $49.00
$0.00
BEDTIME STORY CANDLE
DESCRIPTION
This fragrance is filled with robust notes of soothing lavender and healing eucalyptus.
NOTES

Heart: Lavender
Base: Vetiver
NEED TO KNOW
8oz / Reusable glass jar / Recyclable packaging / 50 hour burn time
CAREFULLY CRAFTED
We care about what we make. Each 100 YEARS OF LOVE candle provides a unique experience for scenting the home. All of our candles are hand poured with 100% soy coconut wax, cotton wicks, and a high dose of fragrance oils
to ensure a memorable olfactive experience
.
Phthalate-free, paraben-free, lead-free.
Cruelty-free and vegan.
Love love the scent of this candle!!
soothing scent
love Bedtime Story giving me relaxing vibes with a calming and soothing scent. I personally find this one to be the most strong of all that I have tried - which I love! want stronger scents all around
Nightie Night
Soothing scents of lavender and eucalyptus are a perfect companion to a great book and sweet relaxation.
Highly recommended!!
Great Product. Great Service.
The products are amazing. The day after I ordered I got a call from the company thanking me for my order and a direct line if I had any issues.
Best candles ever!
I recently ordered 4 candles never have tried them before. I am blown away with how amazing the quality is. The scents are absolutely incredible. The customer service is of the highest quality. I cannot recommend this company enough. I will definitely order more!