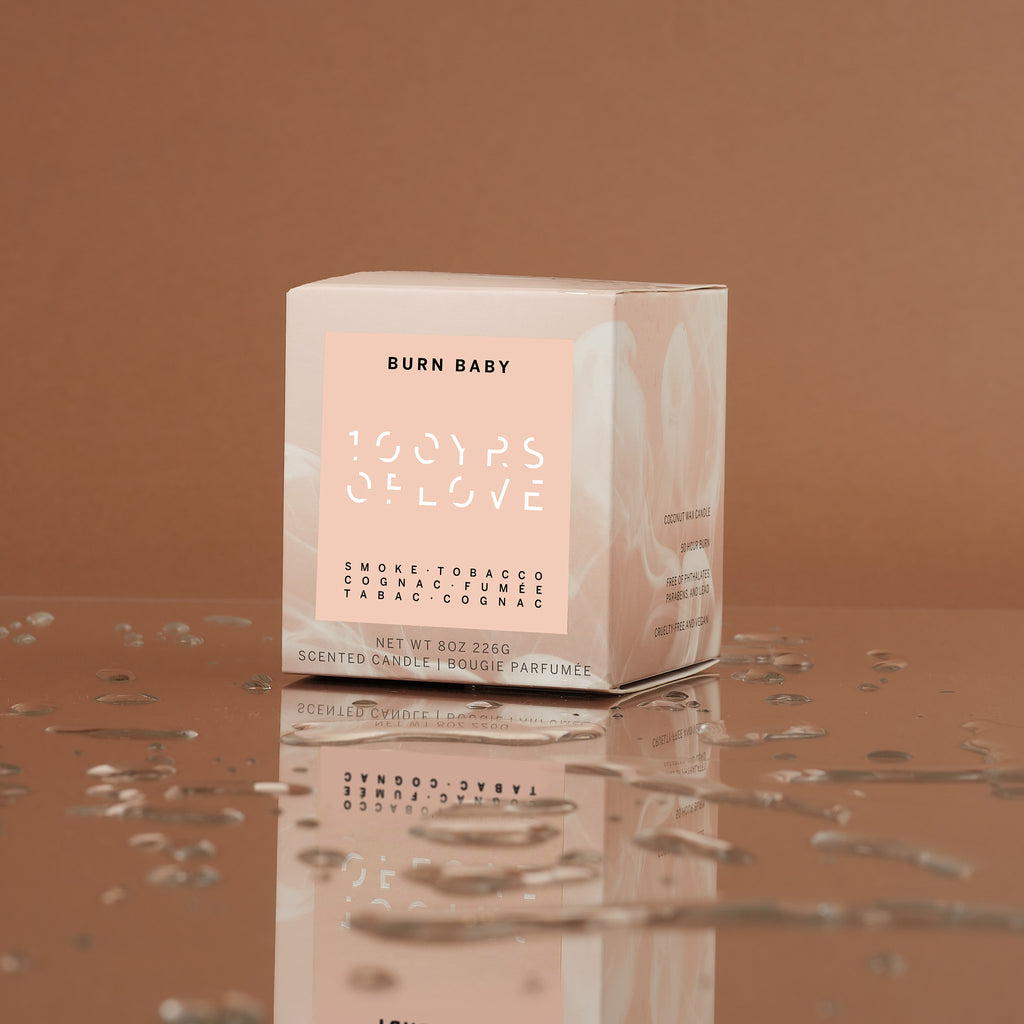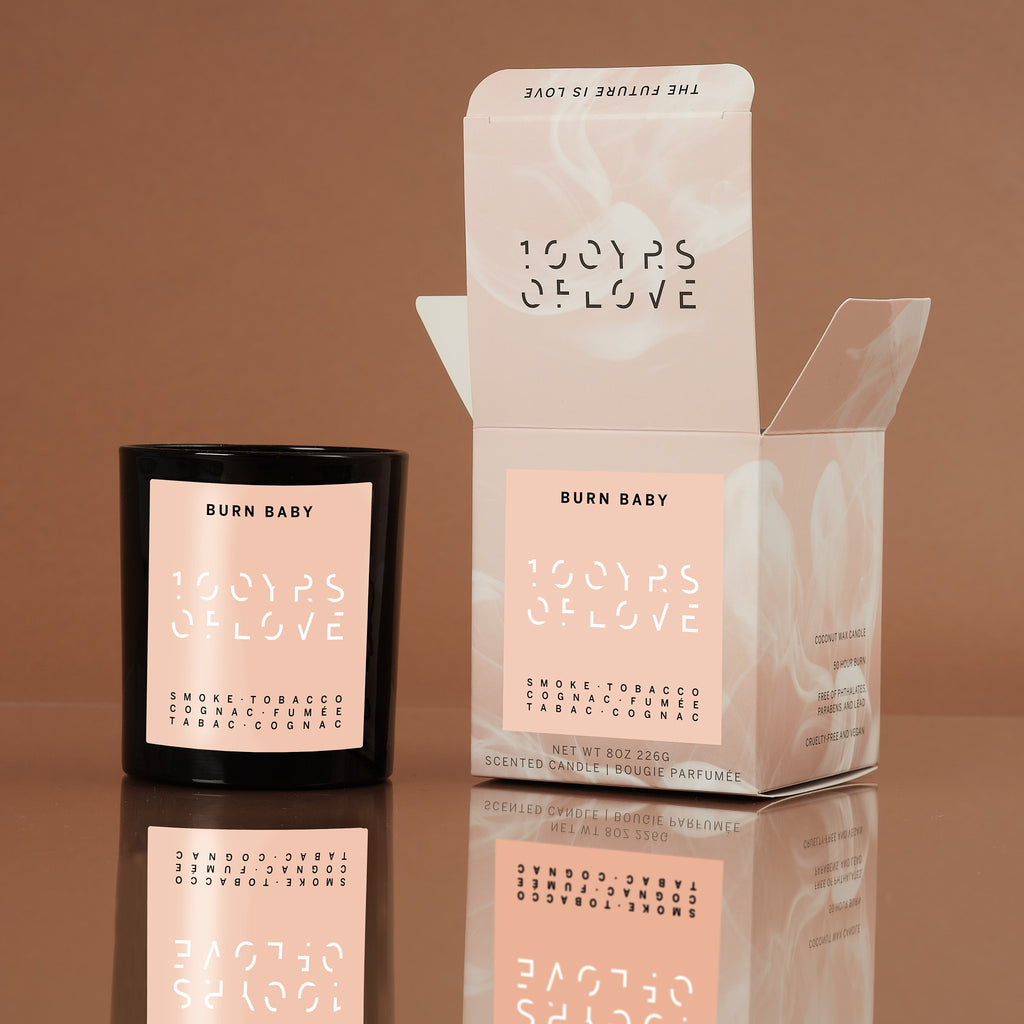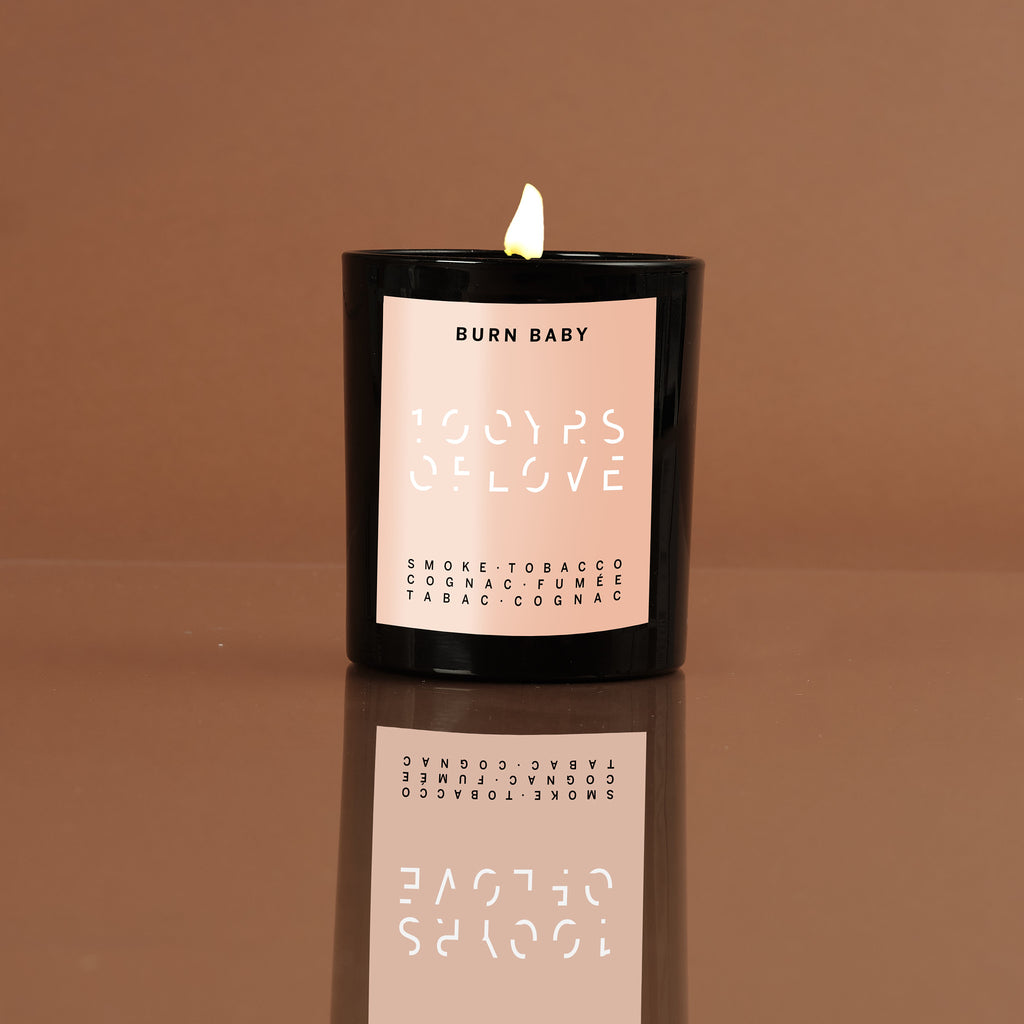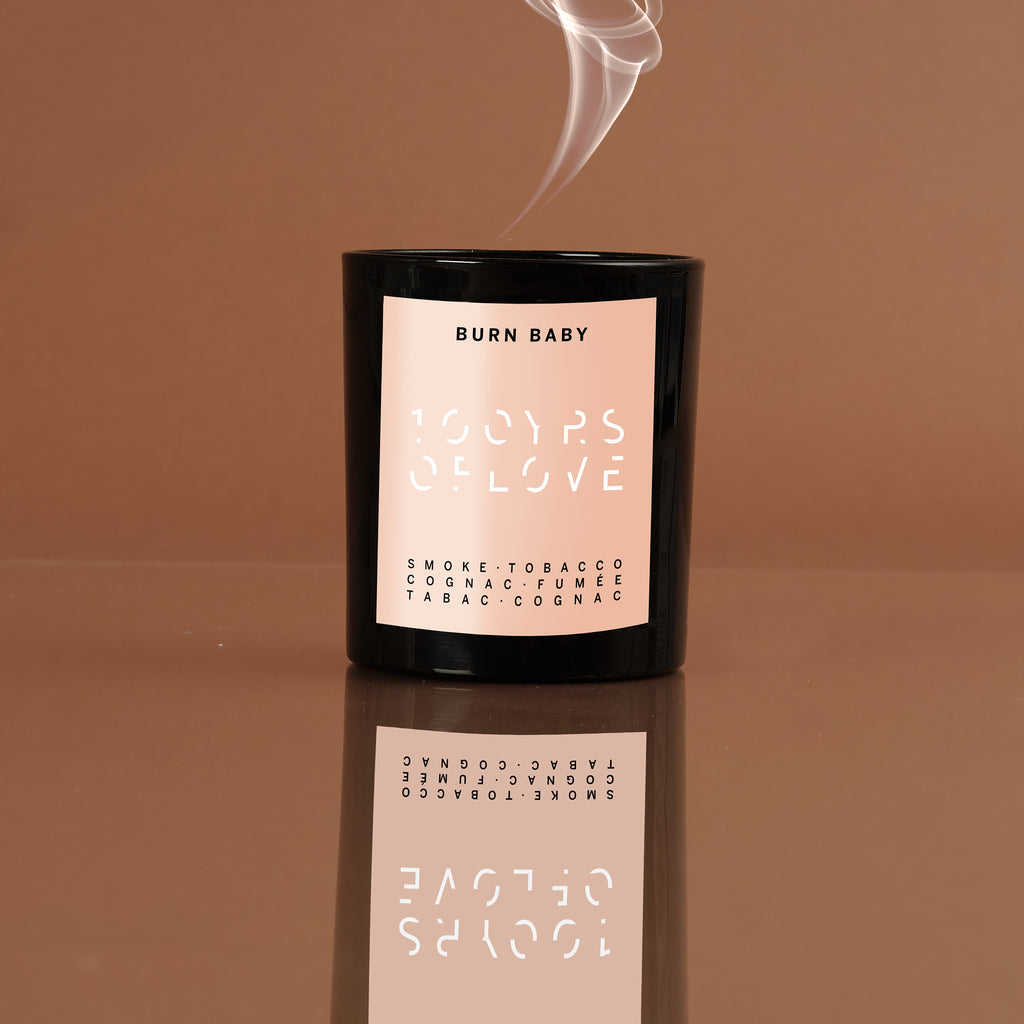 $49.00
$0.00
BURN BABY CANDLE
DESCRIPTION
This fragrance is filled with notes of masculine tobacco with a delicate floral finish.
NOTES

Heart: Tobacco
Base: Smoke
NEED TO KNOW
8oz / Reusable glass jar / Recyclable packaging / 50 hour burn time
CAREFULLY CRAFTED
We care about what we make. Each 100 YEARS OF LOVE candle provides a unique experience for scenting the home. All of our candles are hand poured with 100% soy coconut wax, cotton wicks, and a high dose of fragrance oils
to ensure a memorable olfactive experience
.
Phthalate-free, paraben-free, lead-free.
Cruelty-free and vegan.
LOVE
I purchased the Burn Baby candle and experienced wonderful customer service as well as speedy delivery. I'm more than happy to support Canadian businesses when I can. Not to mention the AMAZING candle, love the scent, will be purchasing more in the future!
Beautiful Scent
Great balance between masculine and feminine scent, rich but not overpowering - highly recommend!
Gorgeous product
Luxurious scent and beautiful packaging. Would make a great gift, but I'd rather keep it for myself!
One of my favourite smells!
One of my favourite candles with a great burning time. Highly recommend.