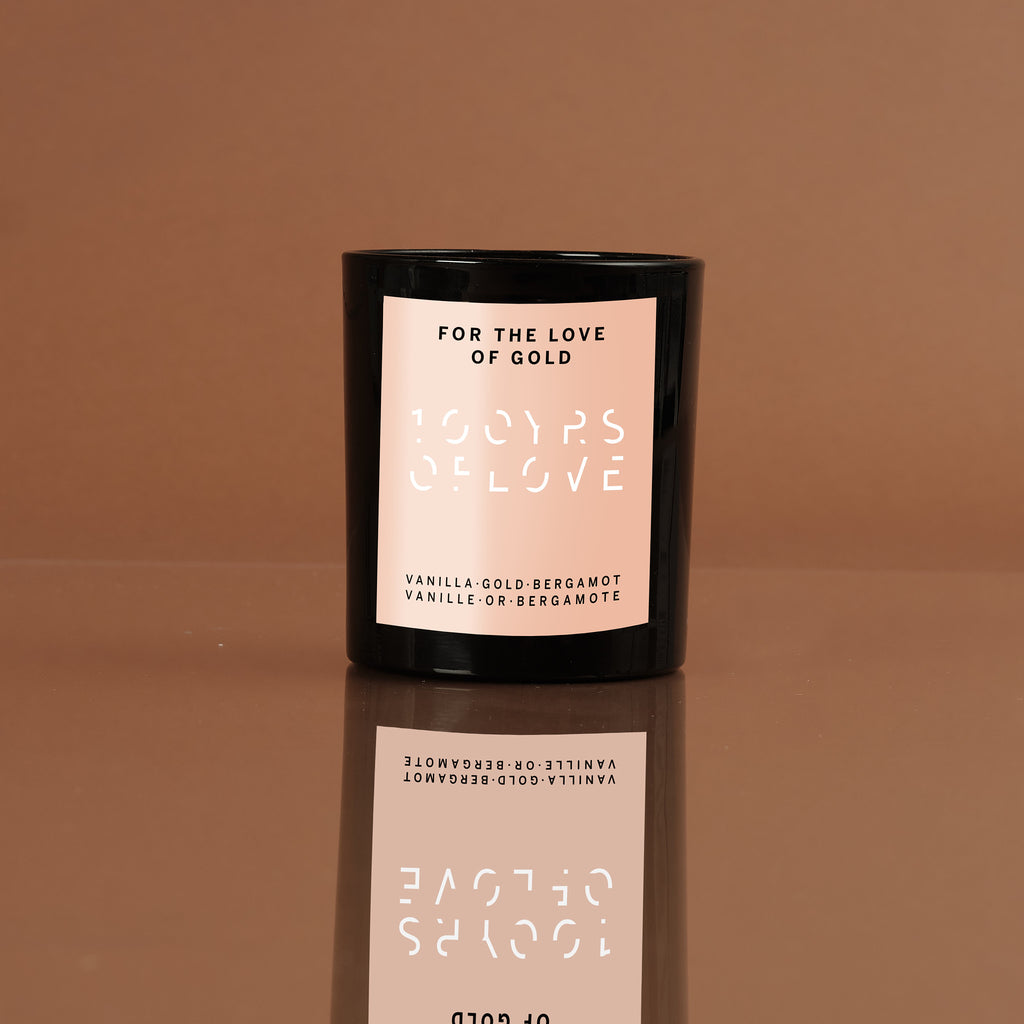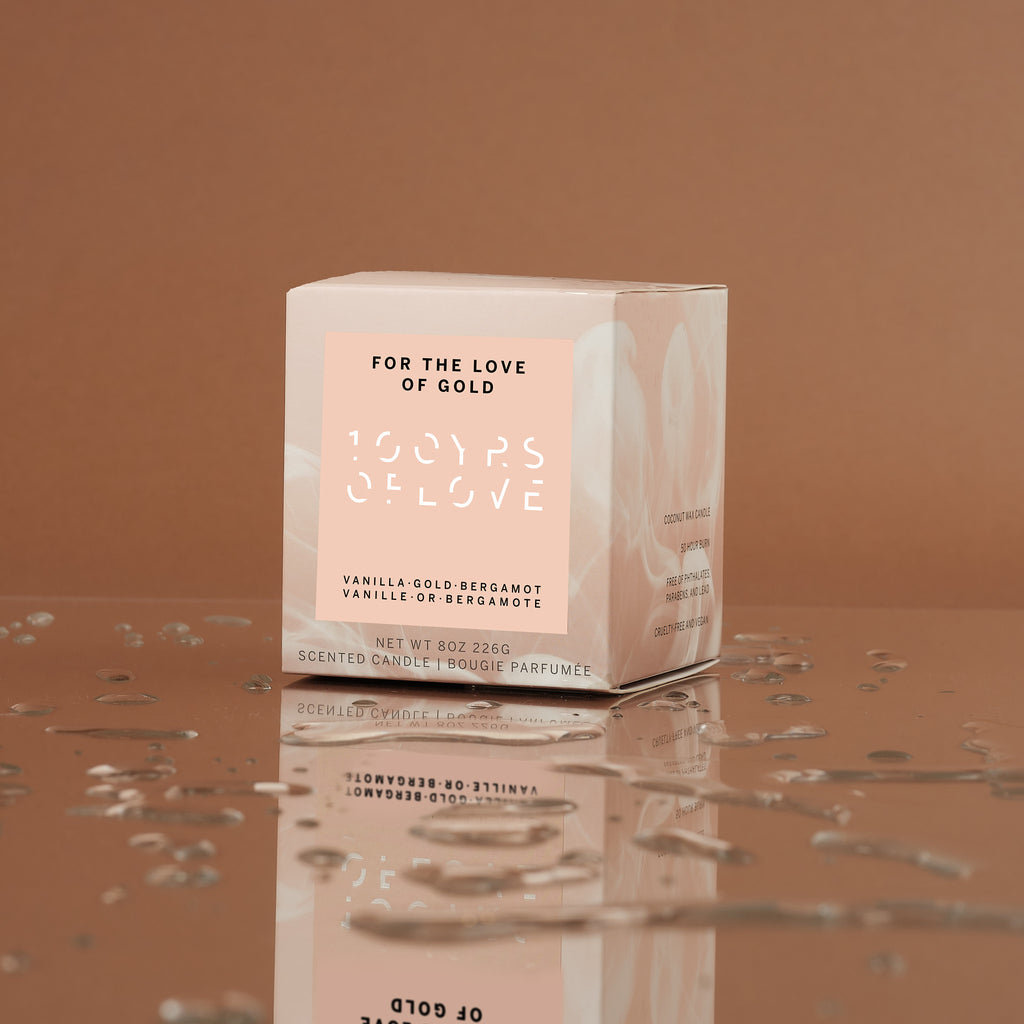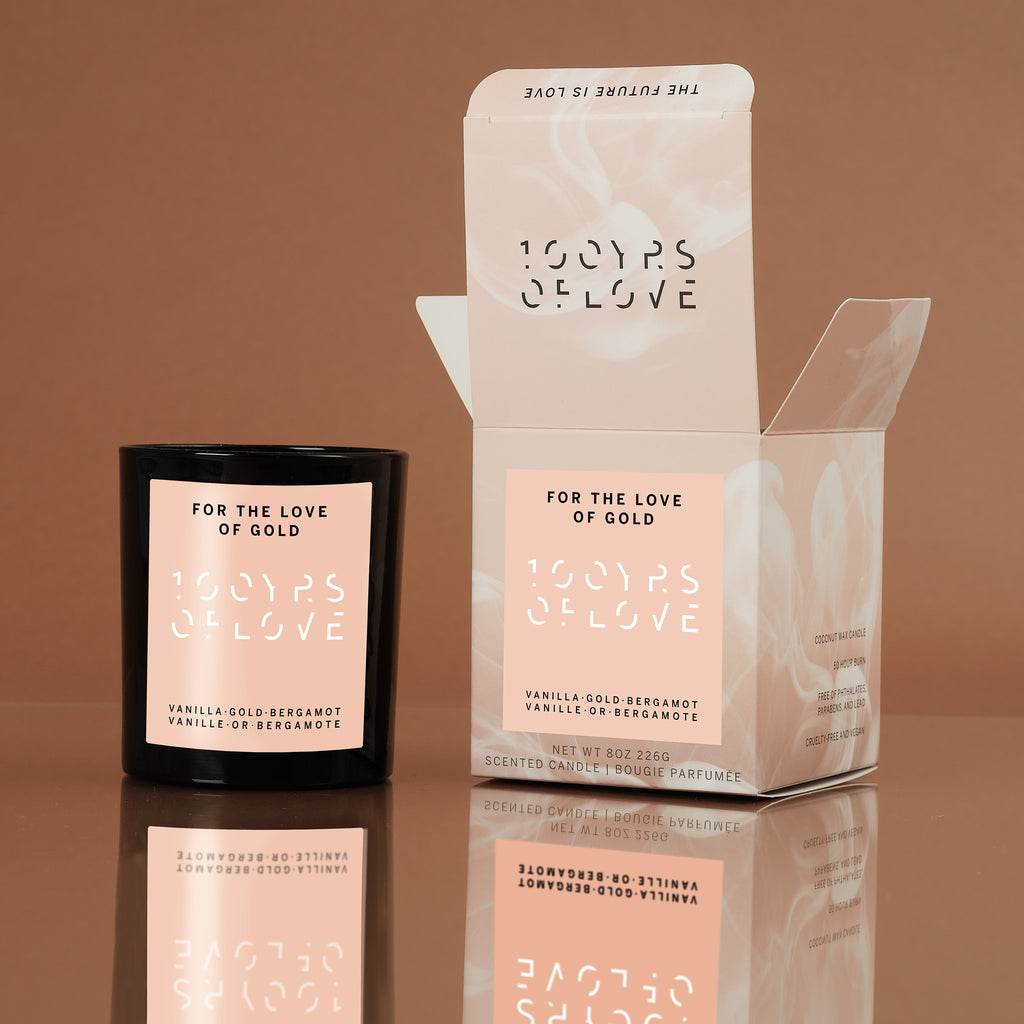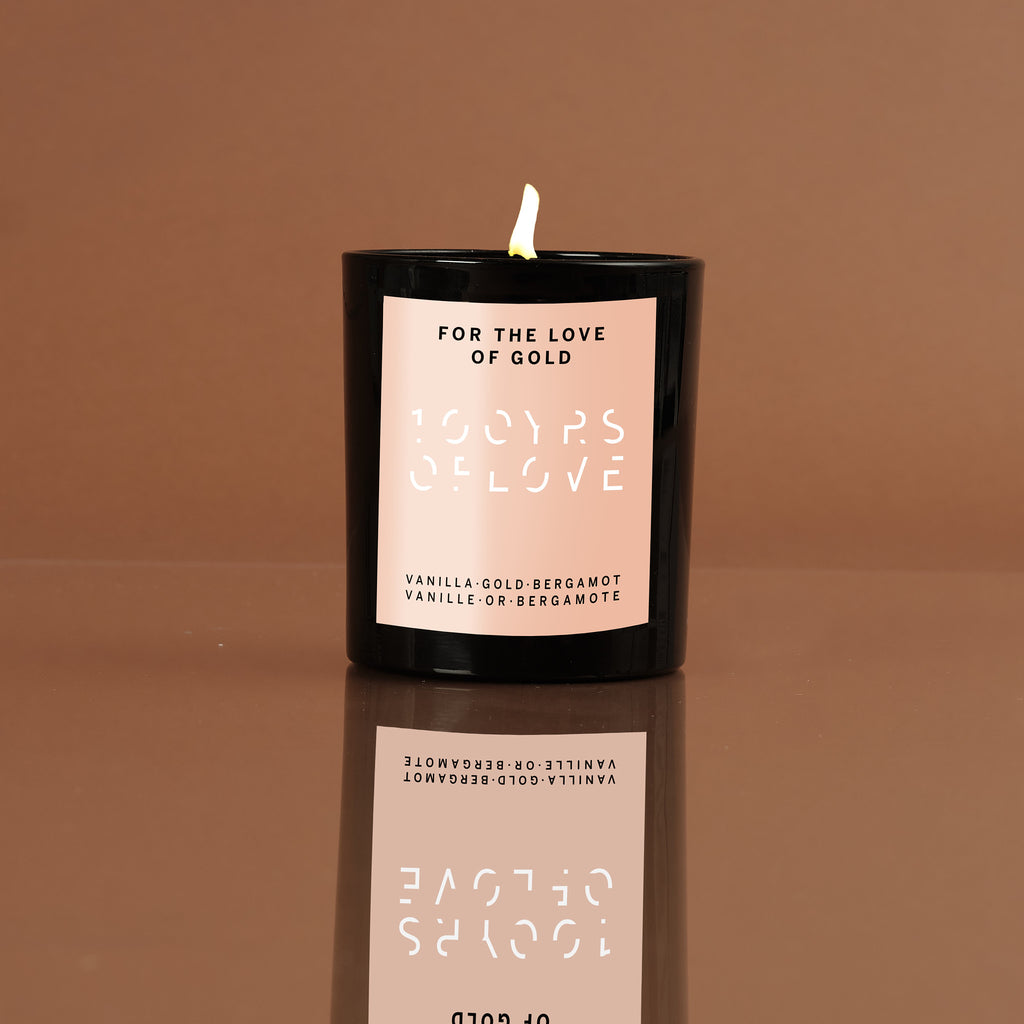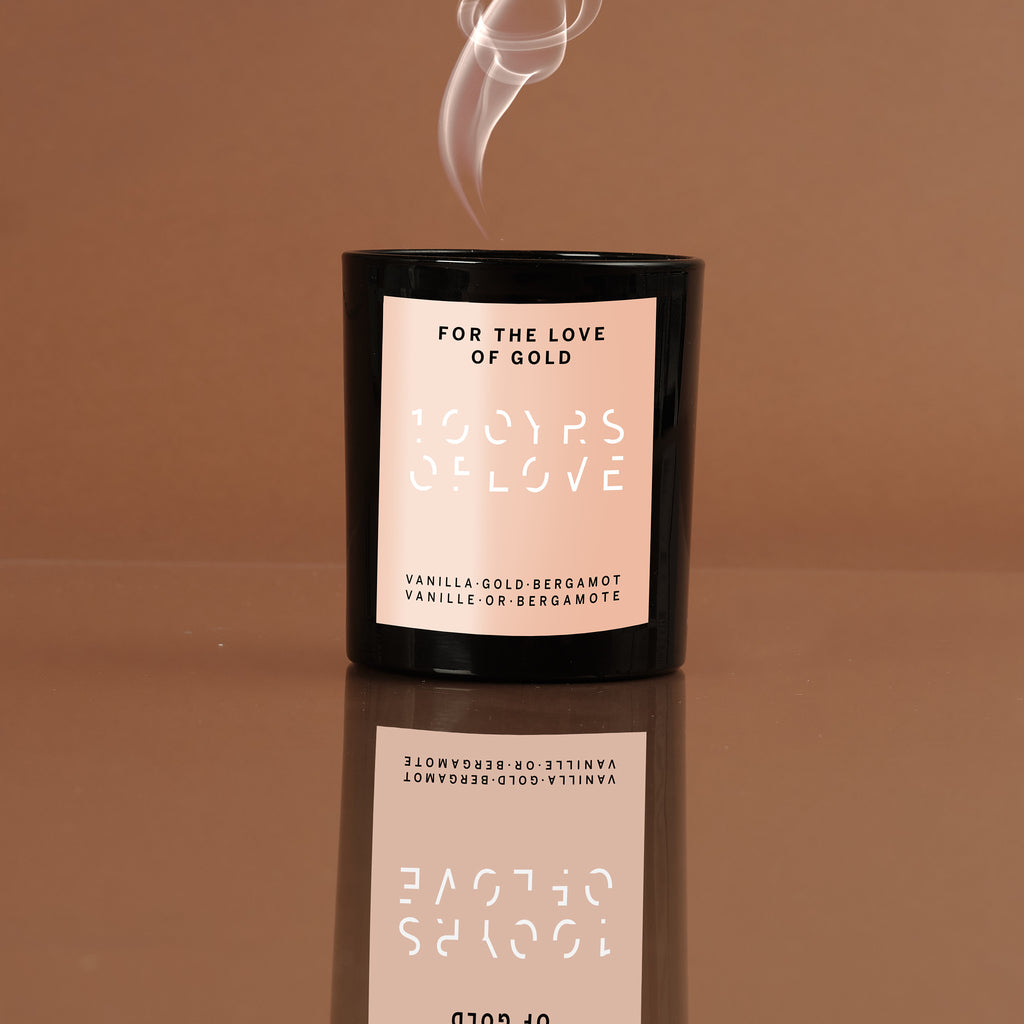 $49.00
$0.00
FOR THE LOVE OF GOLD CANDLE
DESCRIPTION
This fragrance is filled with warming notes of sun-filled Italian bergamot and soft vanilla.
NOTES
Top: Bergamot
Heart: Gold
Base: Vanilla
NEED TO KNOW
8oz / Reusable glass jar / Recyclable packaging / 50 hour burn time
CAREFULLY CRAFTED
We care about what we make. Each 100 YEARS OF LOVE candle provides a unique experience for scenting the home. All of our candles are hand poured with 100% soy coconut wax, cotton wicks, and a high dose of fragrance oils
to ensure a memorable olfactive experience
.
Phthalate-free, paraben-free, lead-free.
Cruelty-free and vegan.
This candle is GOLD!
These candles looks so great with a beautiful minimalistic design and fits in with decor easily and they smell divine! Still have more burning to do to know how they burn but so far so great. Love them and using many as gifts for others to spread the beauty of these candles. Also service is top notch from the company. Definite recommend.
Love!
Candles are fantastic quality! The scents are incredible and really relaxing. The owner was so sweet and made a personal phone call to thank me for my purchase order as well, which I really appreciated. Support this awesome Canadian company if you can :)
Heavenly smells of Euphoria :)
I am someone who has always adored candles and have done extensive research on quality companies to purchase from. If you love blissful and quality candles, I highly recommend 100 Years of Love to purchase from because they exceeded my expectations and deserve a five-star in excellence all around! Frank who established the company has been a dear friend of mine throughout the years and regardless, I applaud him for such a quality product/company! ~ Thanks Frank! I adore my candles :)
Soooooo good
This candle smells like an ex-boyfriend of mine and I'm not even mad about it
First purchase
I purchased several candles but my utmost favorite was Nomad! Very natural, clean scent. Everything was packaged very well and was delivered promptly. Will buy again.