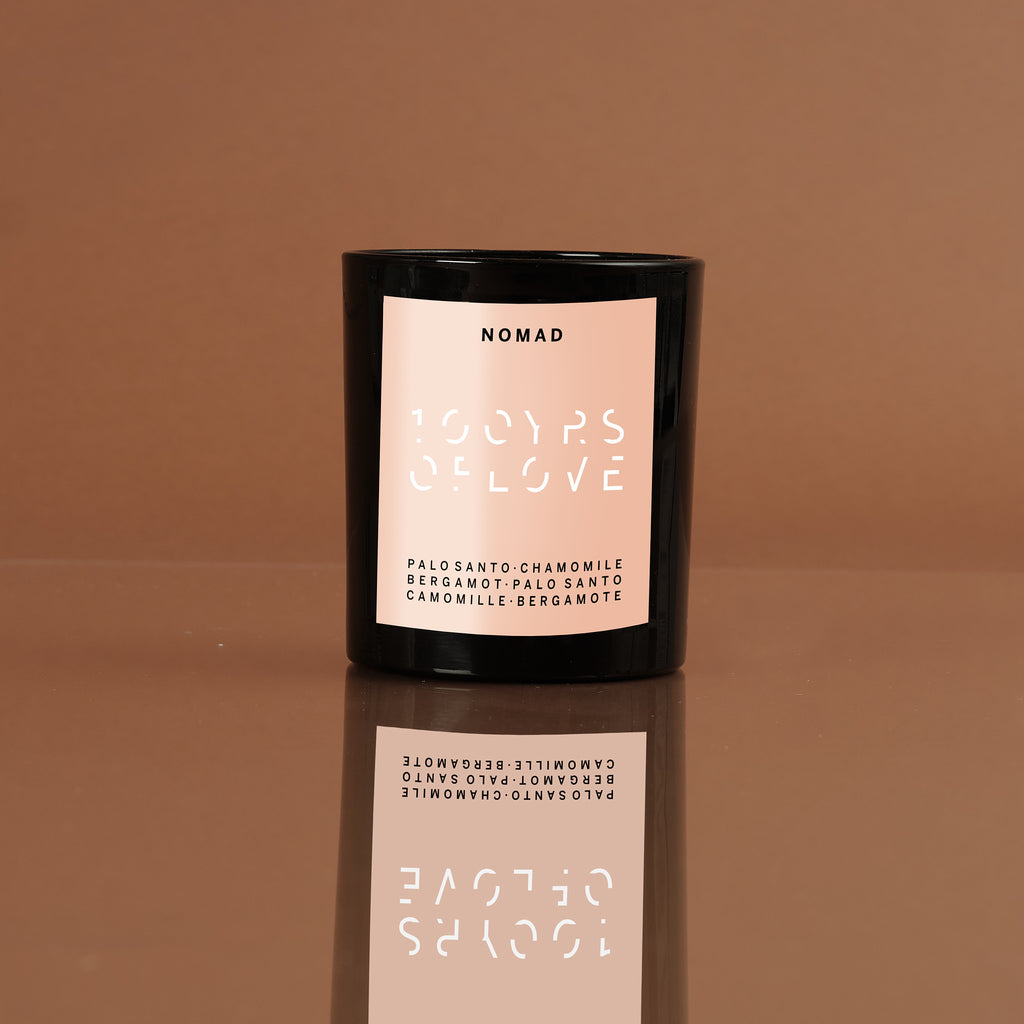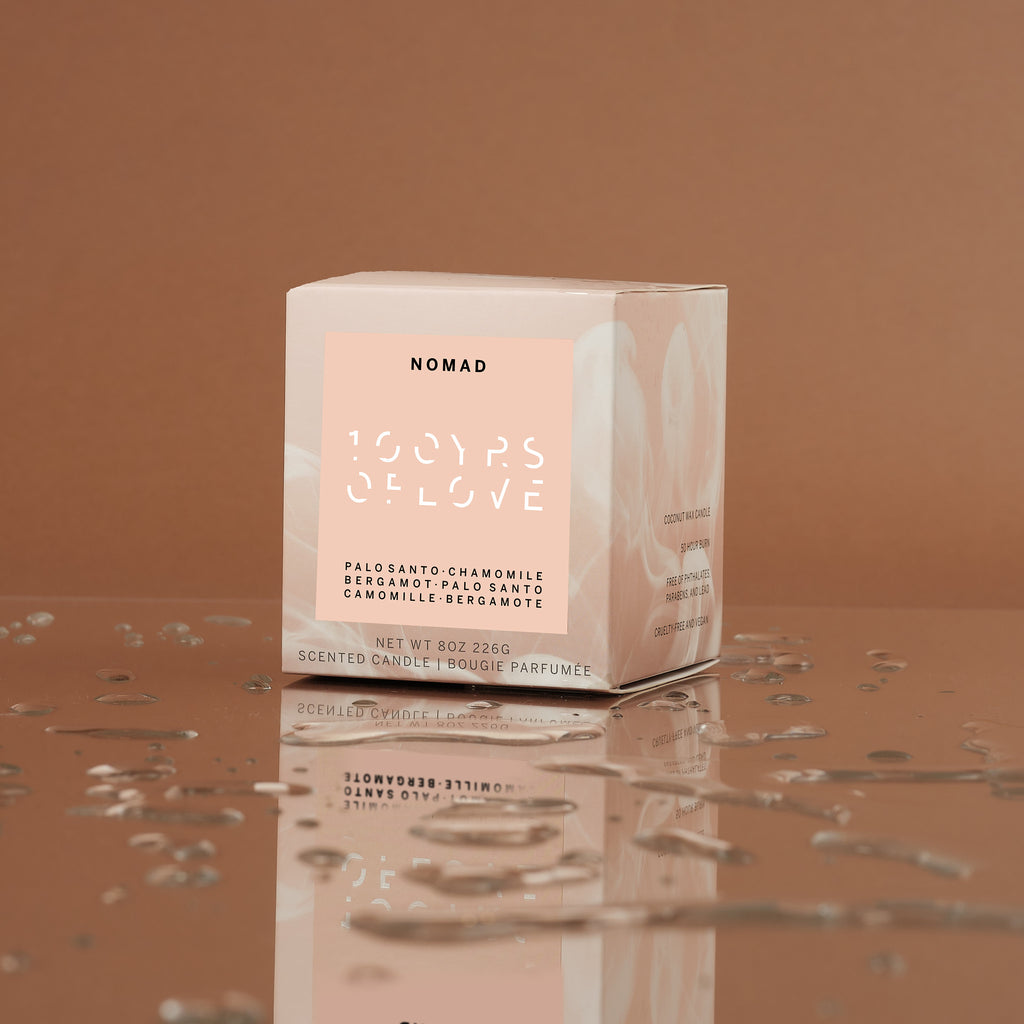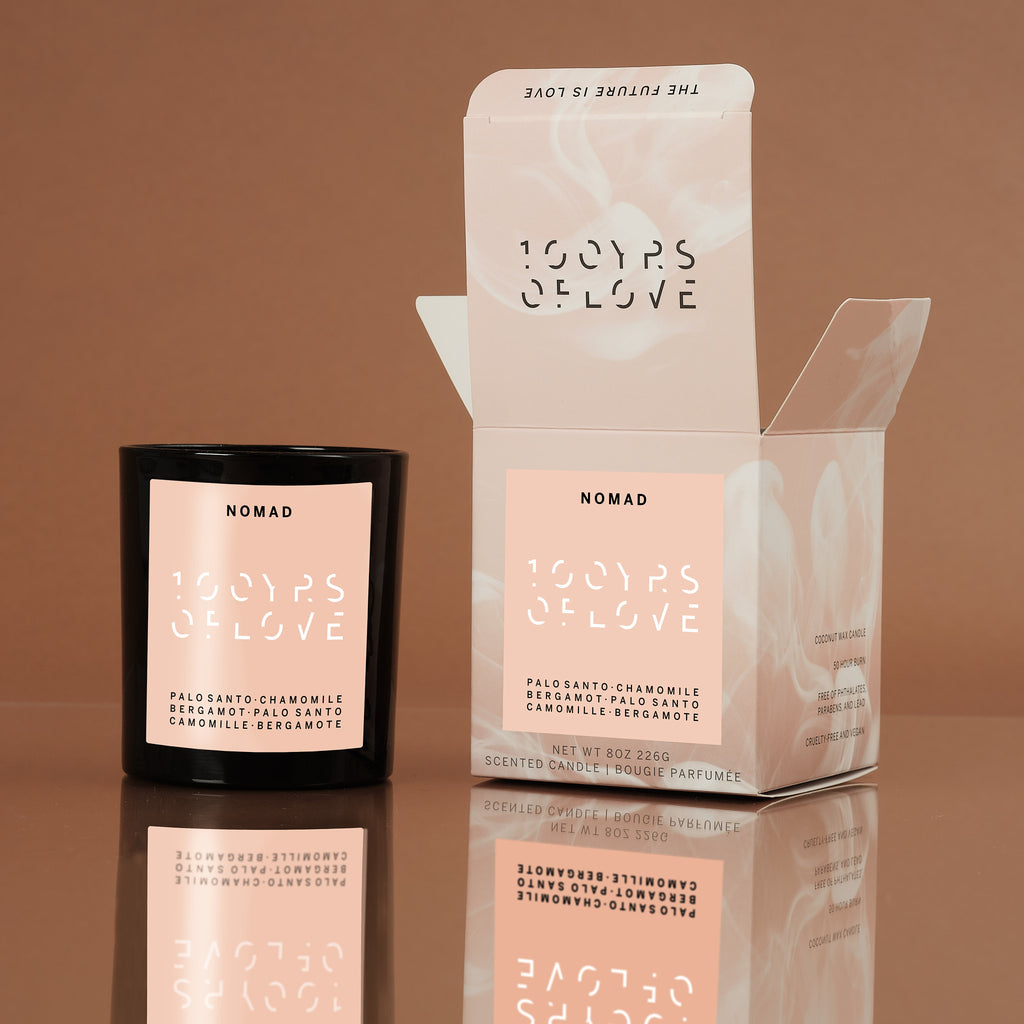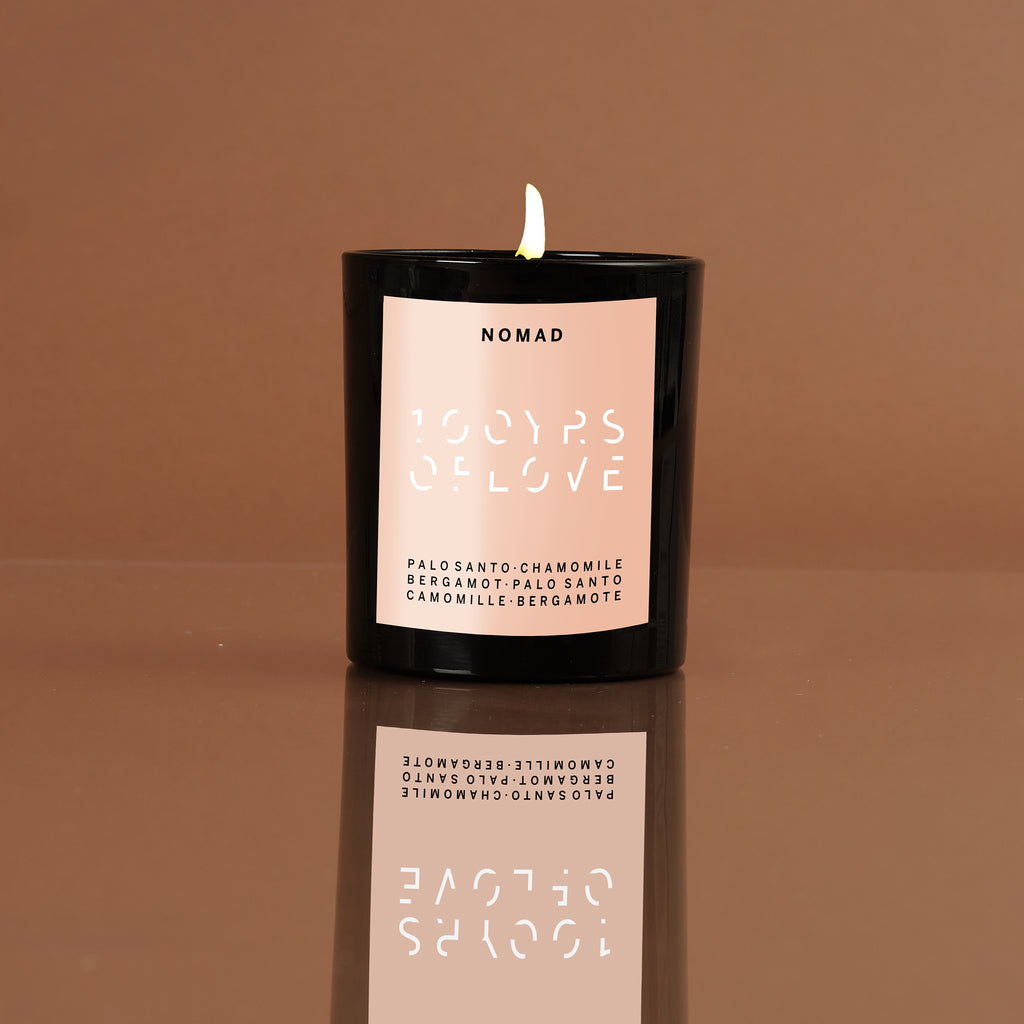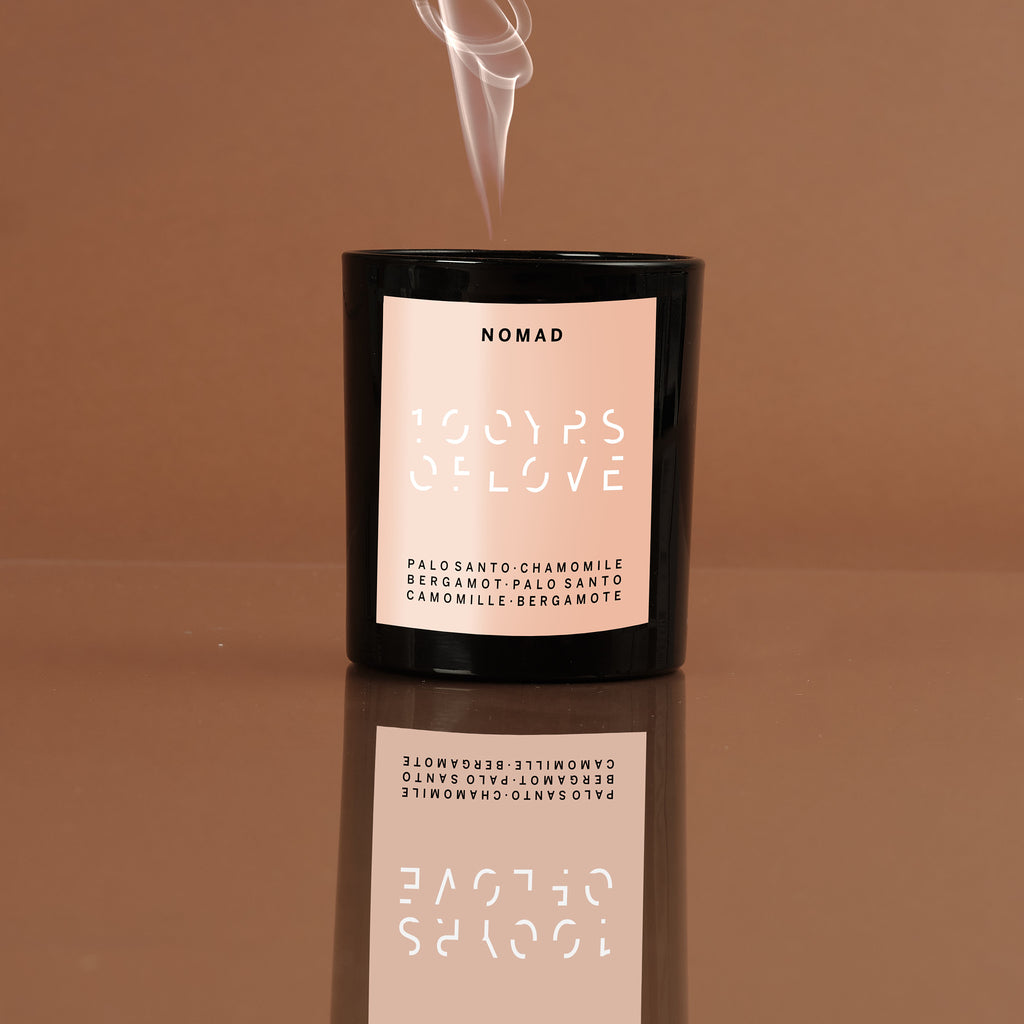 $49.00
$0.00
NOMAD CANDLE
DESCRIPTION
This fragrance is filled with woody notes of palo santo grounded in a subtle citrus finish.
NOTES
Top: Bergamot
Heart: Chamomile
Base: Palo Santo
NEED TO KNOW
8oz / Reusable glass jar / Recyclable packaging / 50 hour burn time
CAREFULLY CRAFTED
We care about what we make. Each 100 YEARS OF LOVE candle provides a unique experience for scenting the home. All of our candles are hand poured with 100% soy coconut wax, cotton wicks, and a high dose of fragrance oils
to ensure a memorable olfactive experience
.
Phthalate-free, paraben-free, lead-free.
Cruelty-free and vegan.
Another great scent!
100 years of love continues to impress with each of their scents. I've tried several now, and NOMAD is definitely one of my ultimate favourites. Not an overpowering scent but just enough to really brighten and fill a small room.
Best candles!
Love these candles! I refuse to buy any other. The scents are amazing!!
Best candles ever
I discovered 100 Years of Love at the One Of A Kind Show a couple of years ago. The candles burn clean and the scents are divine.
Lovely
I have bought this candle three times, and love the unique scent. Very inviting and not overpowering. Will continue to purchase.
Amazing Product!!
This is our 3rd time purchasing from 100 Years of Love, each time loving the scents!! They are not over powering or intrusive- if you are sensitives to smells this is a must try! They burn so well and right to the bottom. No tunneling! Highly recommend!!